If you don't know what to see in Albania, what are the best places to visit and you are looking for an inspiration, you are in the right place. Below, you will find a detailed description of the greatest attractions of this curious country.
Albania is still one of the least known corners of Europe. Most travellers don't really know what to expect from this country, so let me make a quick introduction to give you some ideas what to see in Albania.
Most of Albanian territory is mountainous, so expect beautiful rugged horizons. Wherever you go, you'll always see them. It's a Mediterranean country, so expect long coastline of rocky bays of the Ionian Sea and long sandy beaches of the Adriatic Sea. It's a Balkan country, so expect vivid music, delicious food and very friendly people.
Now let me take you for a ride around the best places to visit in Albania:
1. KSAMIL (KSAMILI) ISLANDS – a picturesque archipelago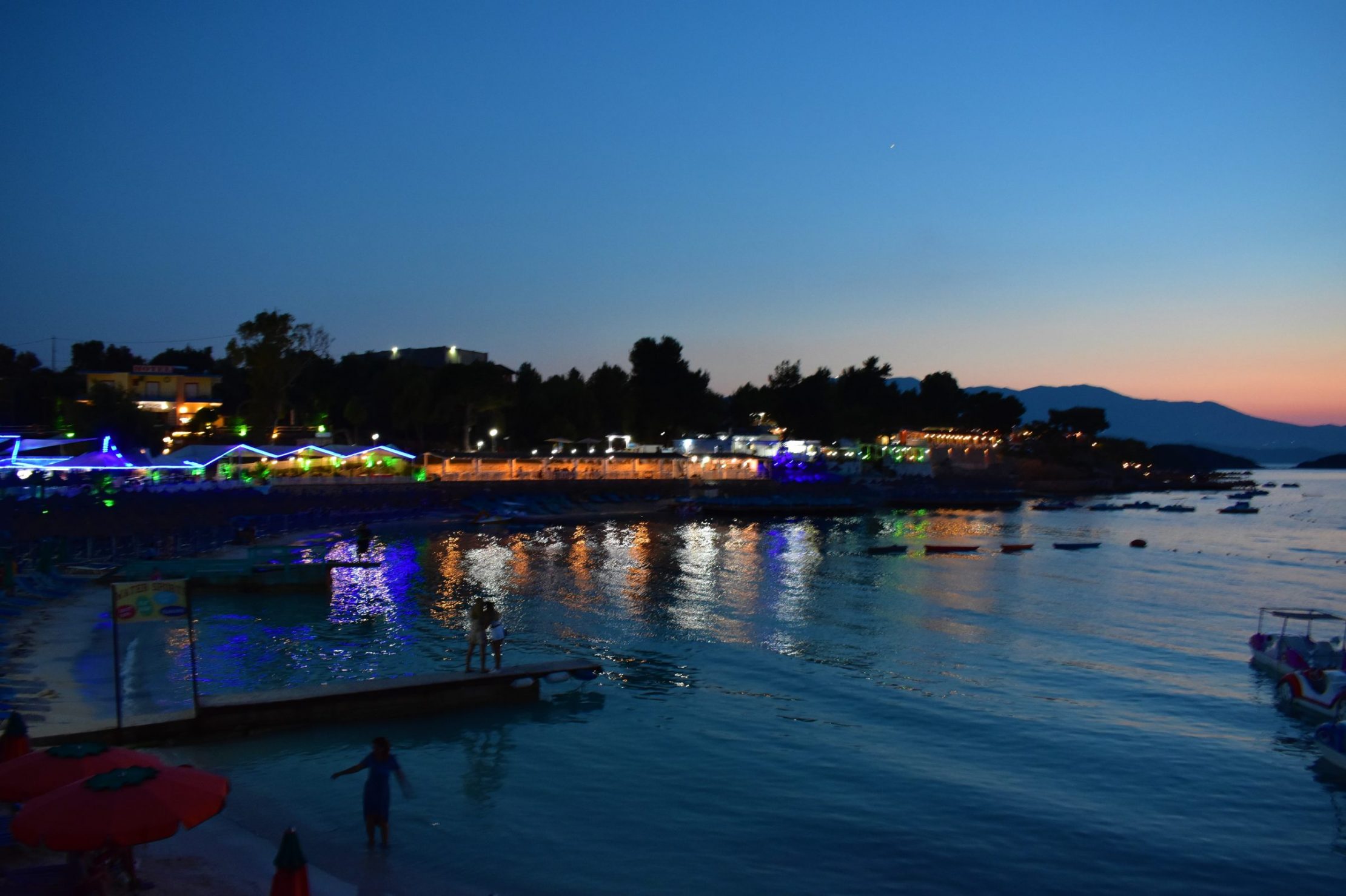 One of the best places to visit in Albania is Ksamili – an archipelago close to the Greek border, on the very south of Albania. Four small islands are so close from the shore that you can easily swim to them or take a pedalo. Perfectly turquoise, crystal clear water, sandy or stony beaches and romantic sunsets make Ksamili a beautiful holiday destination.
There are many good restaurants and nice bars to spend an evening by the sea. However, don't believe everything you read in the internet: as beautiful as it is, it's not paradise. That's because it gets very crowded in the peak season and you have to pay for the beaches (umbrella & deckchairs). Not even 1 cm2 is left as a free beach. Out of the peak season it's surely more relaxed.
In any case, Ksamili is a very pleasant holiday resort.
2. BUTRINT (BUTRINTI) – a UNESCO-enlisted ancient town of 5 civilizations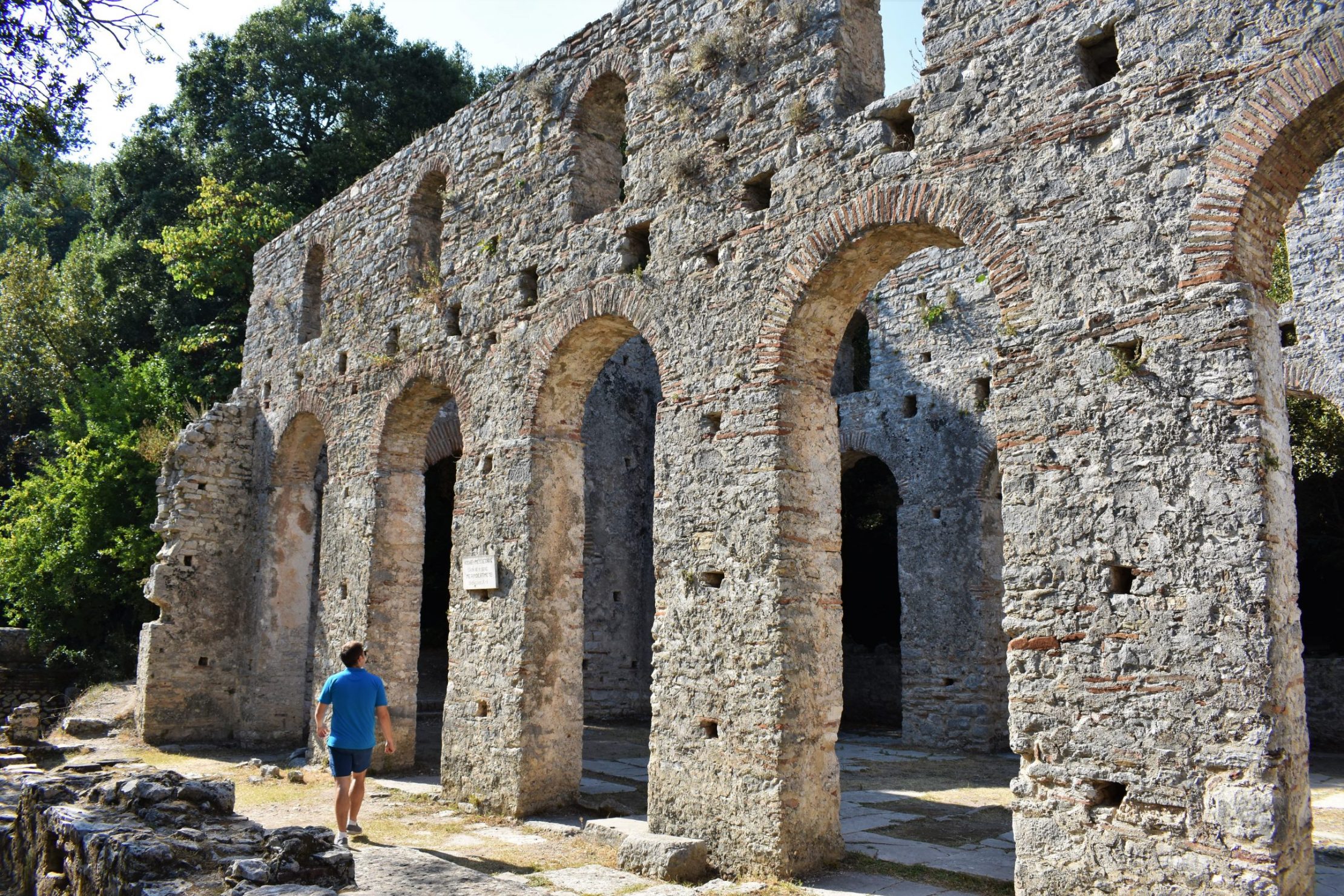 Butrint is like the Albanian version of Pompeii: it lets you immerse yourself completely in the ancient past. A huge area of well-preserved ruins of an ancient city is left entirely untouched by modernity. Its location is stunning. It lies on a promontory surrounded by beautiful azure Lake Butrint and a wide lagoon on the other side, both forming a National Park.
It's a UNESCO heritage site with monuments spanning 2500 years of history, including Hellenistic, Roman, Byzantine, Venetian and Ottoman civilizations!
The walk through the scented forest with scenic ruins appearing around every corner, with glimpses of the serene lake, are truly unforgettable. It's quite a unique place and I highly recommend it as truly one of the best places to visit in Albania. It's just around 4 km from Ksamil and 17 km from Saranda.
Read about Travelling to Albania by Car: Safety, Roads, Rental and Advice
3. SARANDA (SARANDË) – the No. 1 holiday destination in Albania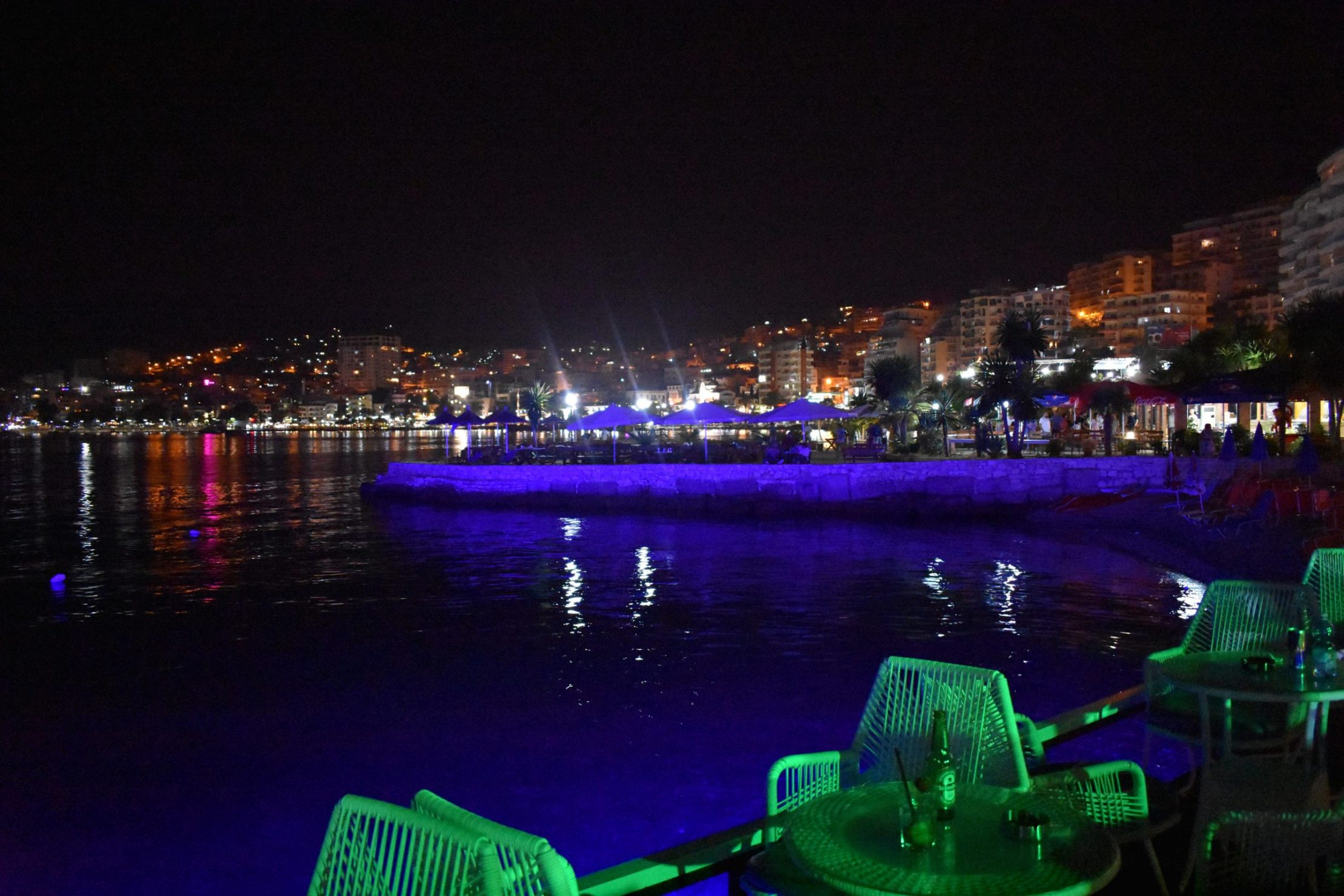 Saranda, a popular resort by the Ionian Sea, lies close to the Greek border. The view at the Greek island of Corfu across the bay is quite spectacular. It a pleasant, vibrant, colourful resort full of life day and night. Wide range of good hotels, pretty promenade, flowers and palm trees, plenty of restaurants and bars with a perfect sea view, lively nightlife and a comfortable town beach make it a very good place for holidays.
There are plenty of trips organized from here – both to Albania and Greece, and it's easy to get around. Lëkurësi Castle overlooking Saranda, and the monastery of 40 saints on the neighbouring hilltop, both offer an absolutely breathtaking panorama far away across the bay to Corfu and to Albanian Ksamili islands.
4. THE ALBANIAN RIVIERA – a series of diverse spectacular beaches
What else to see in Albania? The Albanian Riviera offers the best beaches in Albania. Little coastal towns of Dhërmi, Jal, Himarë, Borsh – all have some great beaches, not crowded, sometimes even half-empty and with pretty views at the mountains.
4.1 GJIPE CANYON – one of the most scenic beaches of Albania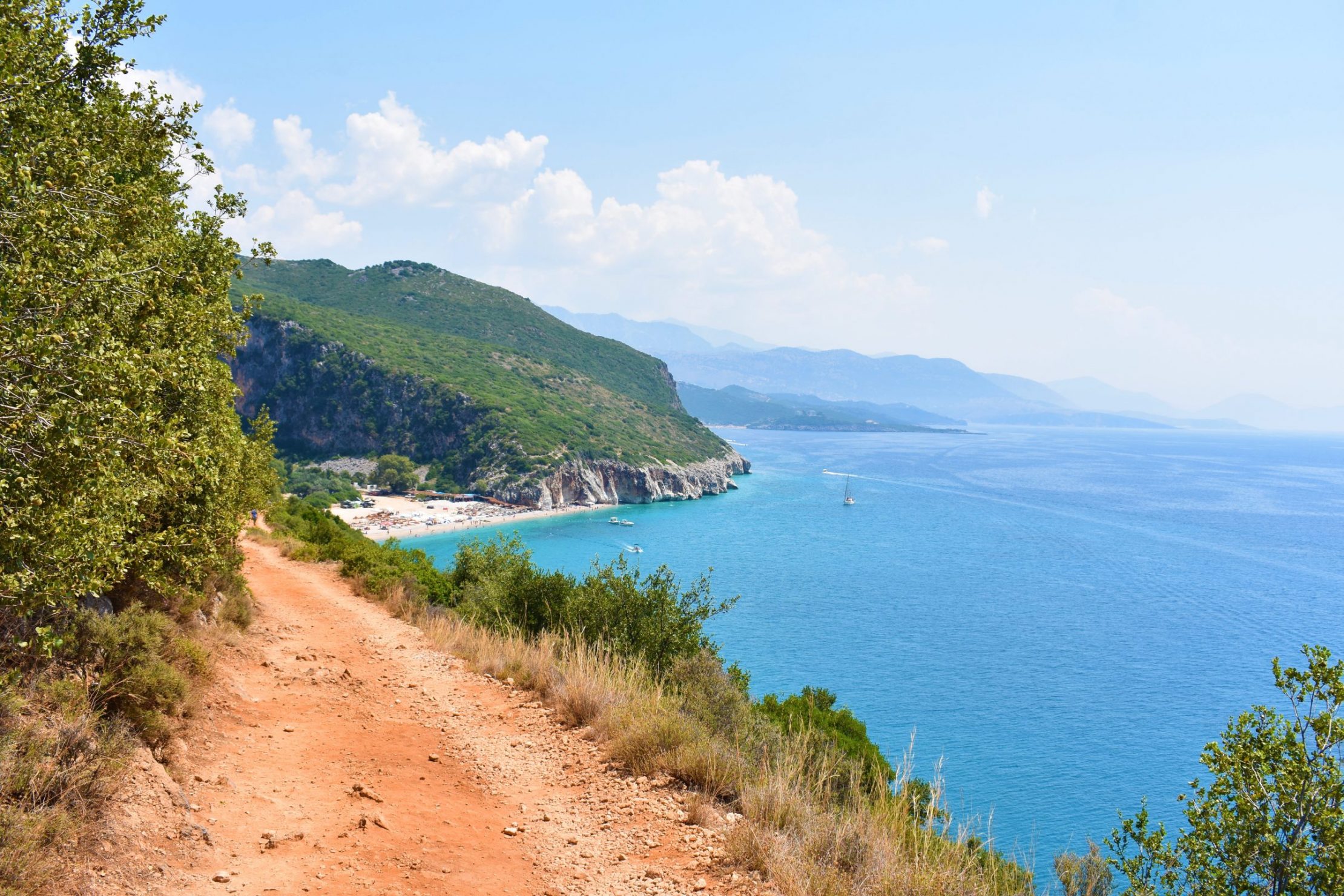 The best beaches are often not easily accessible, hidden among the mountains, but they are certainly worth the trip. Definitely the most spectacular one is the beach of Gjipe Canyon, with its natural setting, beautiful surroundings and an incredible view from the path leading to the beach high above the sea level. The town closest to it is Dhërmi.
4.2 DHËRMI – pretty beach town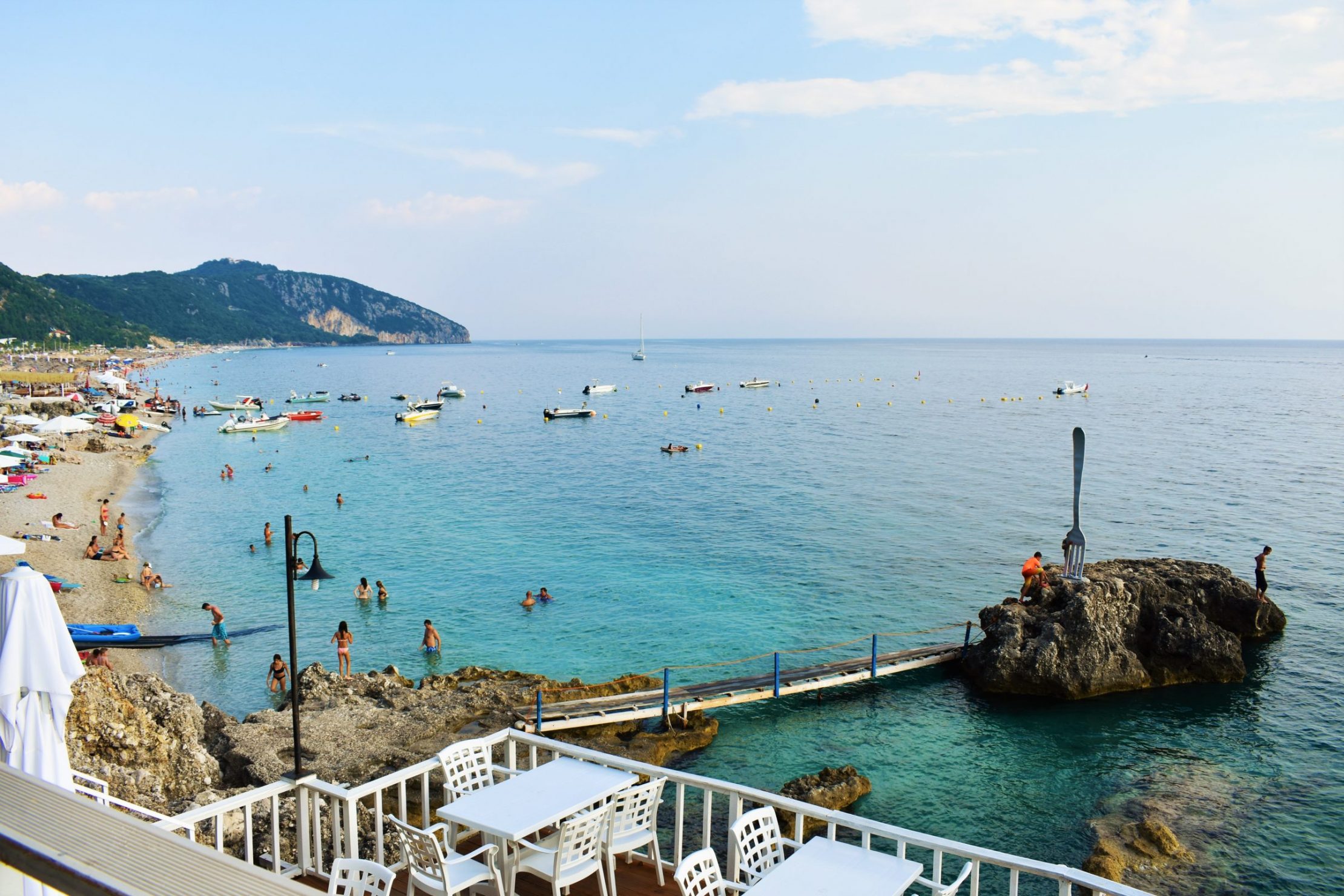 Dhërmi is a small, pleasant resort with its own pretty town beach, and other spectacular beaches nearby. It has a nice promenade and some restaurants and bars terraced directly over the sea – the view from them is just great!
4.3 JAL (JALA) – small hidden beach town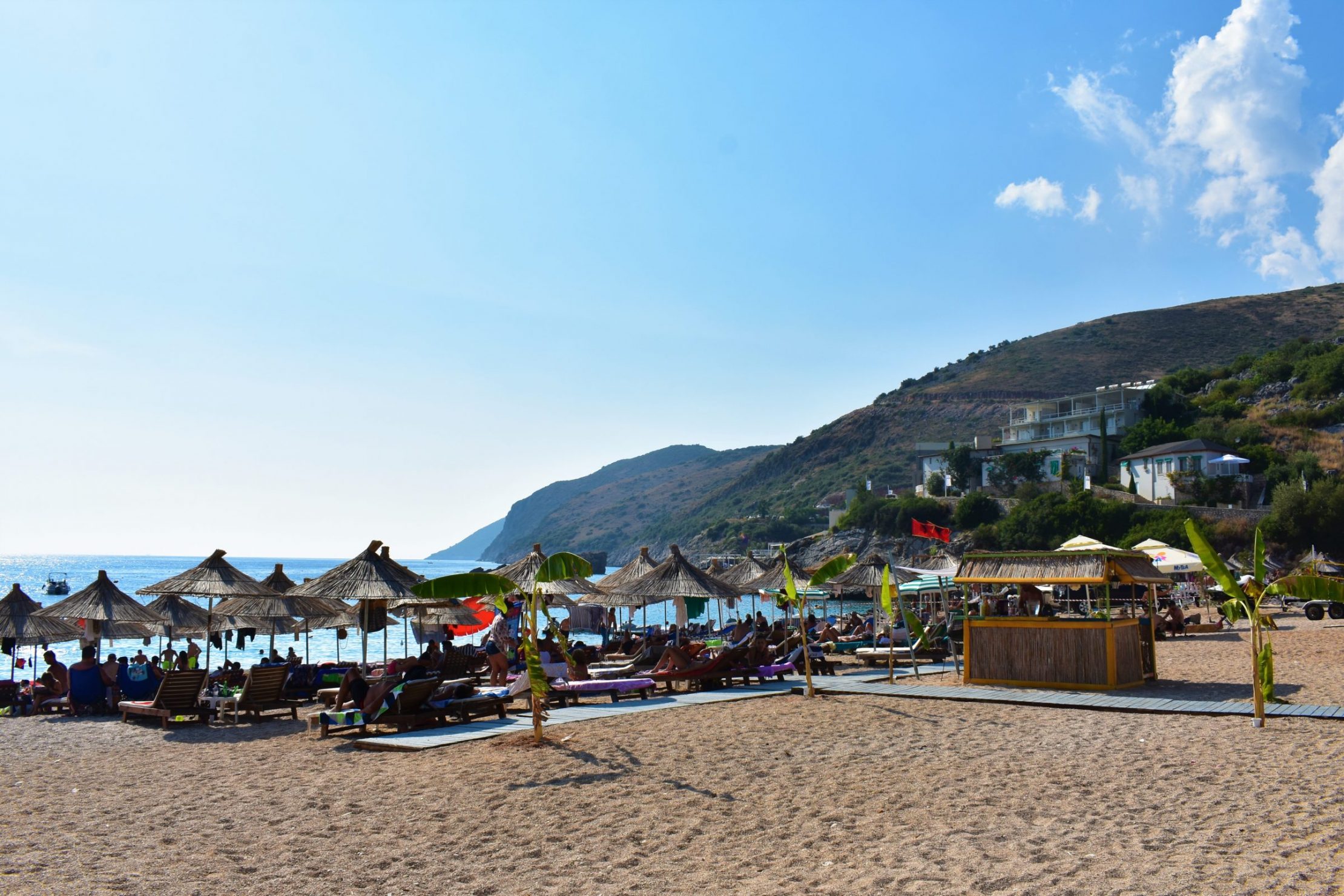 The view at Jala from the road above the town puts you immediately in a holiday mood: it's just a handful of holiday houses with long stripes of beaches and one tiny more secluded beach behind the rocks. The water is splendid, the beaches are very pleasant and it's a nice place to relax. It is very small, with everything within a walking distance. It has a more upscale, "expensive" feel to it than other towns of the Albanian Riviera.
4.4 HIMARA (HIMARË) – relaxing beach town with good restaurants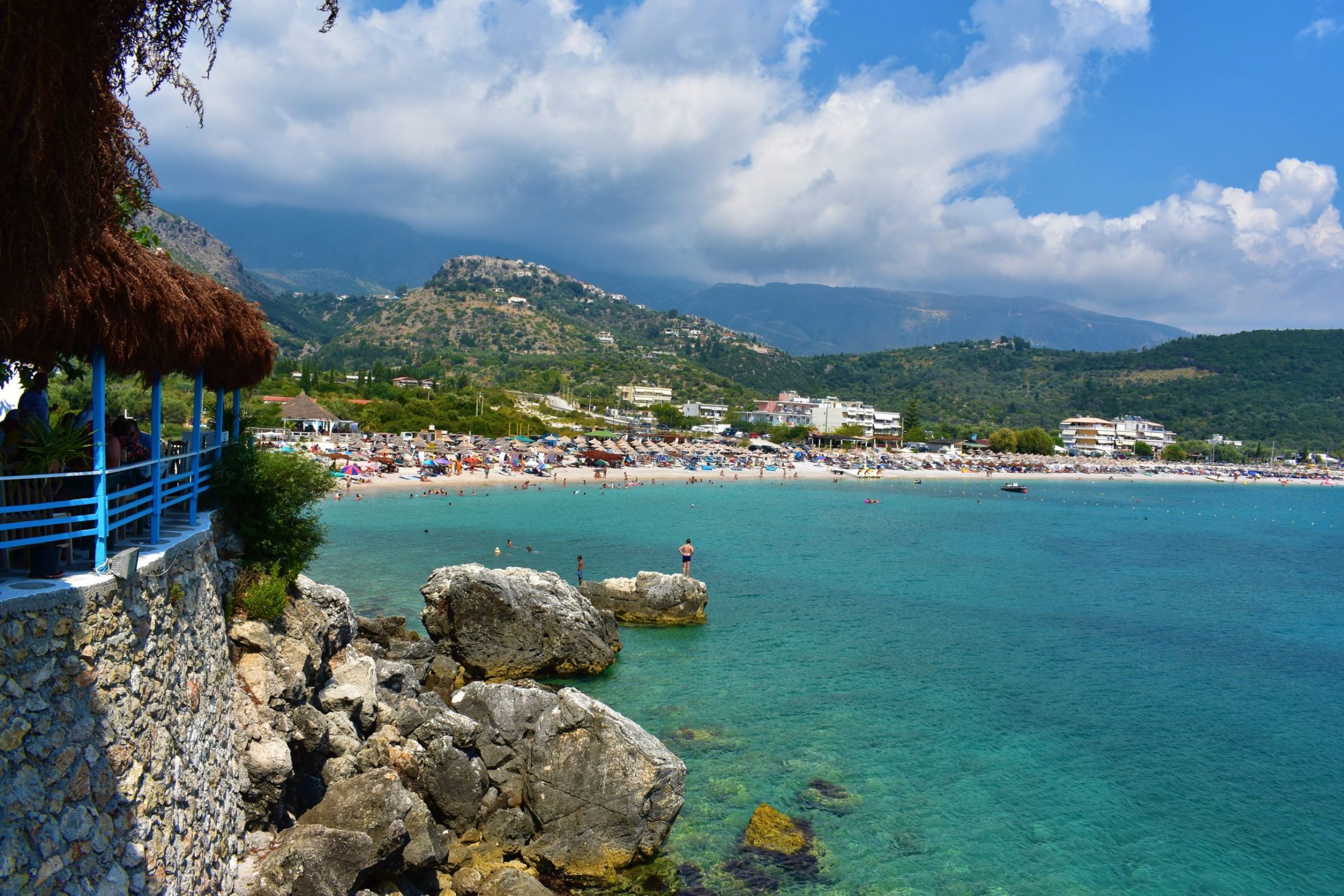 Himara has several beaches, two town beaches easy to reach and a much better, very pretty Livadhi beach just outside the town – long and with lovely view at the mountains and Himara Castle. There are plenty of bars and good restaurants by the sea – the nicest one is Esperia, where the beach ends, by the fishermen's harbour.
4.5 BORSH (BORSHI) – an unusual castle with a great sea view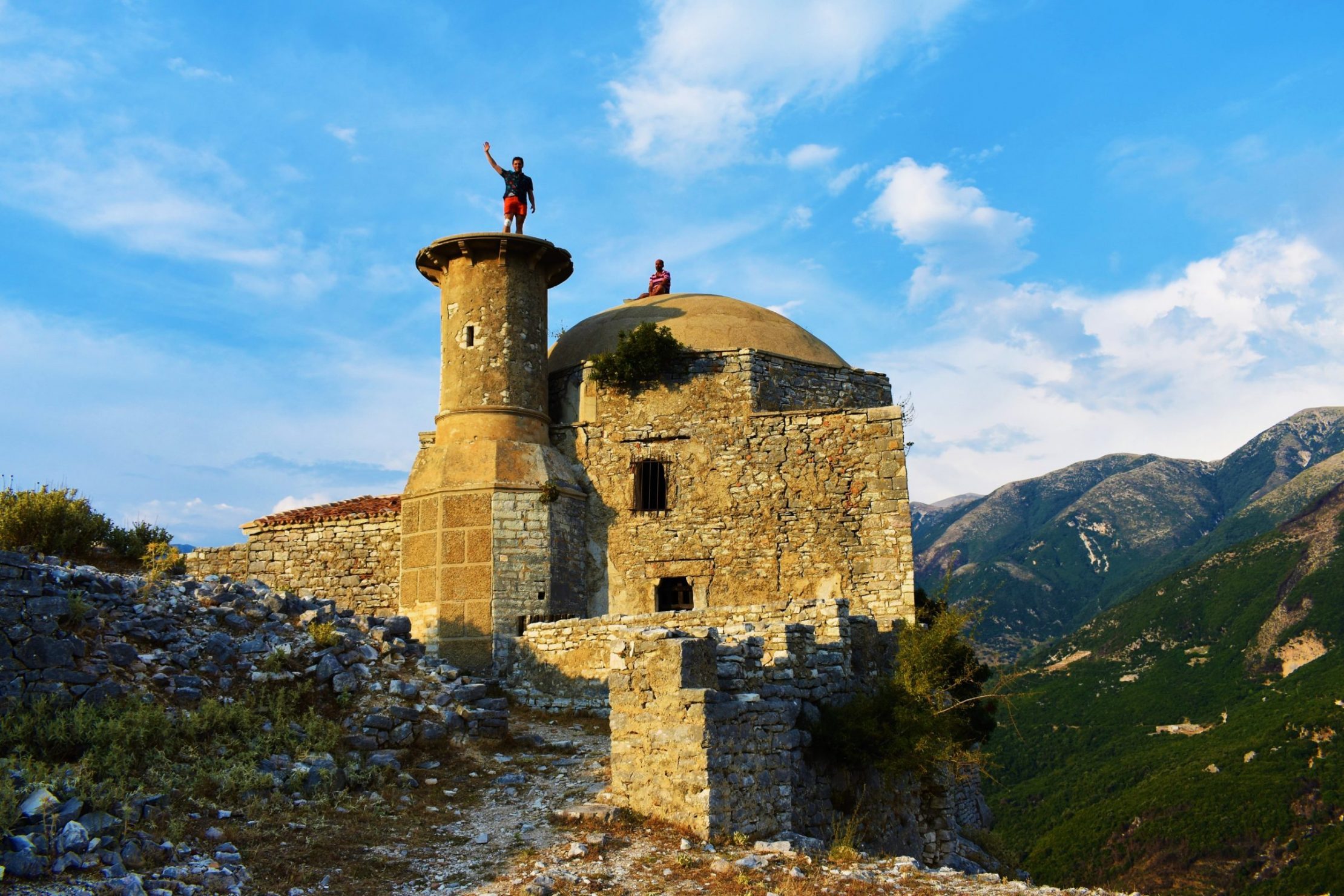 Borsh is a town located on a large plain by the Ionian Sea, with a beach much longer than the other in the Albanian Riviera. The beach is comfortable to get to. However, the best thing about Borsh is its medieval castle.
Borsh Castle
Borsh Castle is located on the top of a hill with splendid views over the mountains.
The scenic paved path leading to it makes a lovely walk. It makes you feel right in the middle of the mountains, high above the sea level, immersed in the scent of Mediterranean herbs growing on the slopes.
The shape of the Borsh Castle is unusual – with a mushroom-like minaret of a mosque in which you can see some faded frescoes. A fantastic place. Coming back, at the junction of the main road and the castle road, stop at the unique restaurant Ujvara, where the tables are arranged on terraces around a little waterfall. Quite spectacular.
5. BERAT (BERATI) – the spirit of old Albania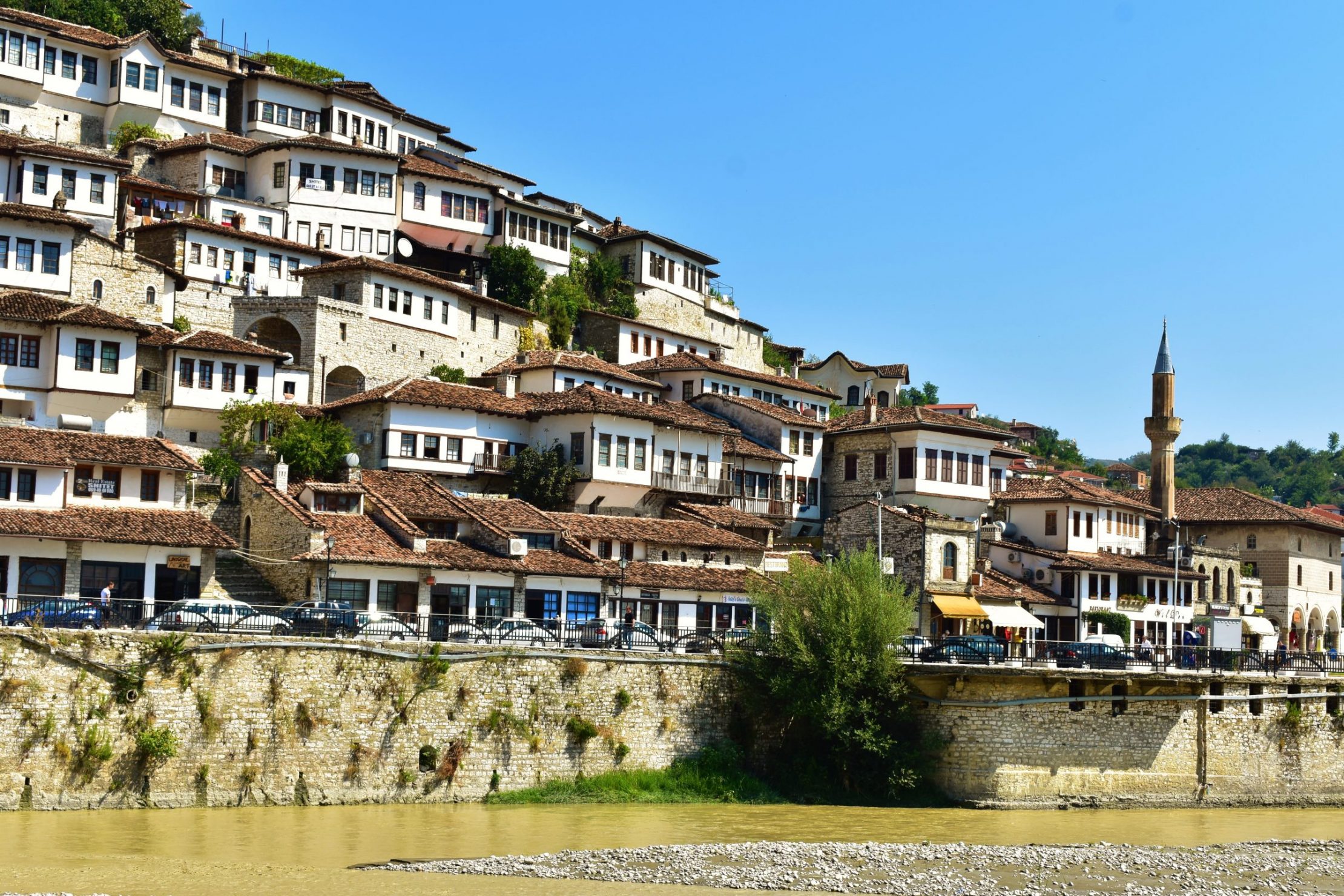 One of the best places to visit in Albania is definitely Berat. This lovely town enlisted by UNESCO for its perfectly preserved Ottoman architecture, is one of those places that capture your heart. Its atmosphere makes you feel as if you stepped into the world from the past.
It is authentic, it is scenic, it is charmingly old-fashioned. You see people living a traditional village life, with hens and cats everywhere. A beautiful girl sells you figs from her garden and then she leaves the stall to show you the most panoramic point of the old town walls, an old man offers you his home-made raki (Albanian spirit), you have to ask around in a local bar for a guardian who opens for you one of the old churches.
Berat Castle
One of its most fascinating places of Berat is its vast castle, within the walls of which people still live in their traditional houses. It's an extremely romantic place, where you can stroll for hours by day and night. People are lovely, traditional Albanian food is spectacular, and you just wish to stay there longer and longer.
6. GJIROKASTËR (GJIROKASTRA) – traditional mountain town with splendid monuments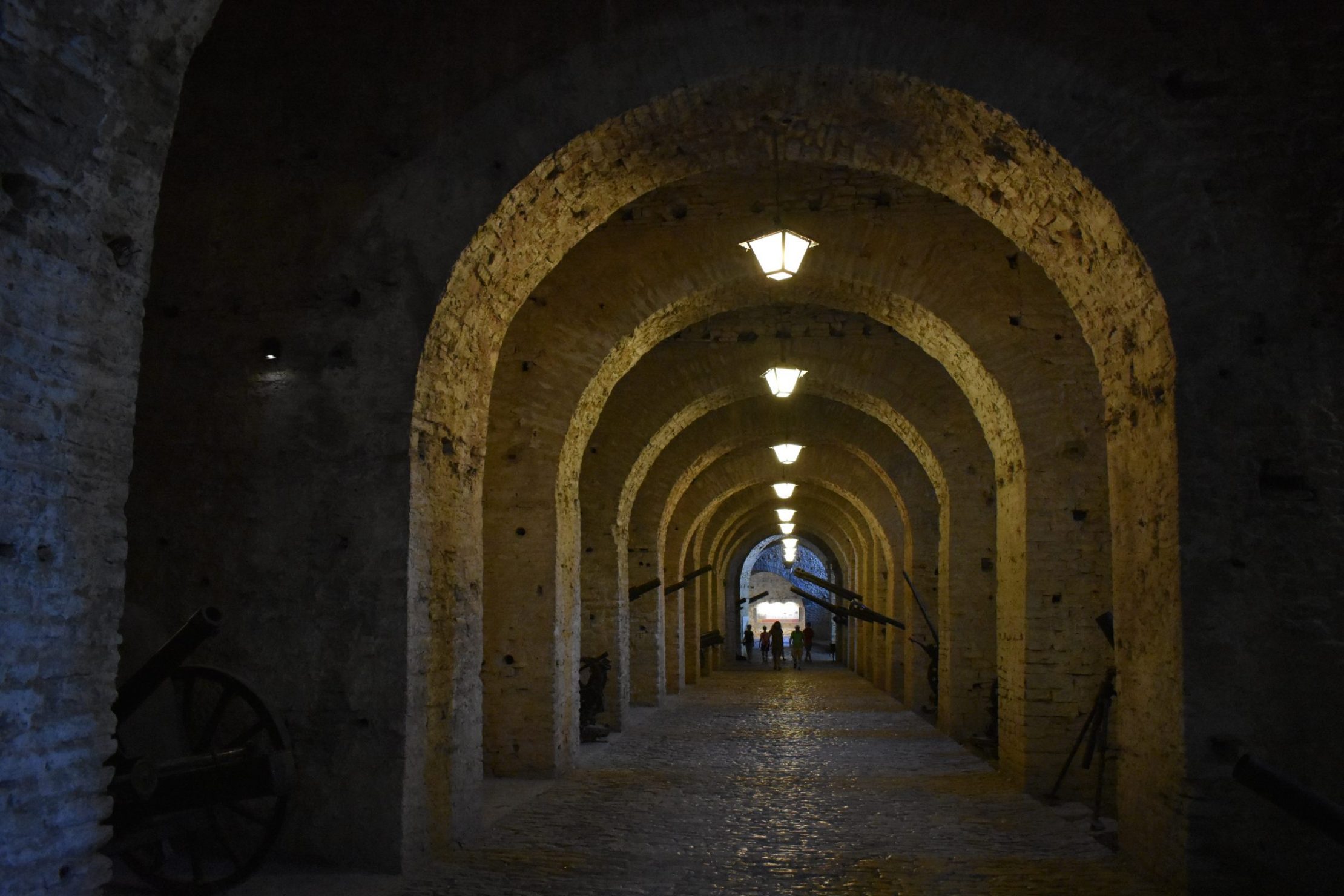 Gjirokastër, a mountain town enlisted by UNESCO for its outstanding Ottoman architecture, will give you an insight into the real Albanian culture. This beautiful place is like nothing you've ever seen before, with its steep stone-paved streets, surprisingly huge stone fortified houses and  stone roofs of silvery colour everywhere.
Gjirokastër Castle
Its castle is vast and scenic, offering fantastic views over the old town, the new town and the mountain range, with plenty of hidden corners to explore. You constantly feel the imposing presence of the high mountains facing the town, making you feel somewhere in a far-away place – yet a very pleasant one. The local cuisine is superb. There are some spectacular accommodation options, letting you feel as if you were sleeping in a museum – in fact you can sleep in some UNESCO monument houses – details in our article coming soon.
7. LLOGARA PASS – one of the most panoramic roads of Europe, 1,000 m above the sea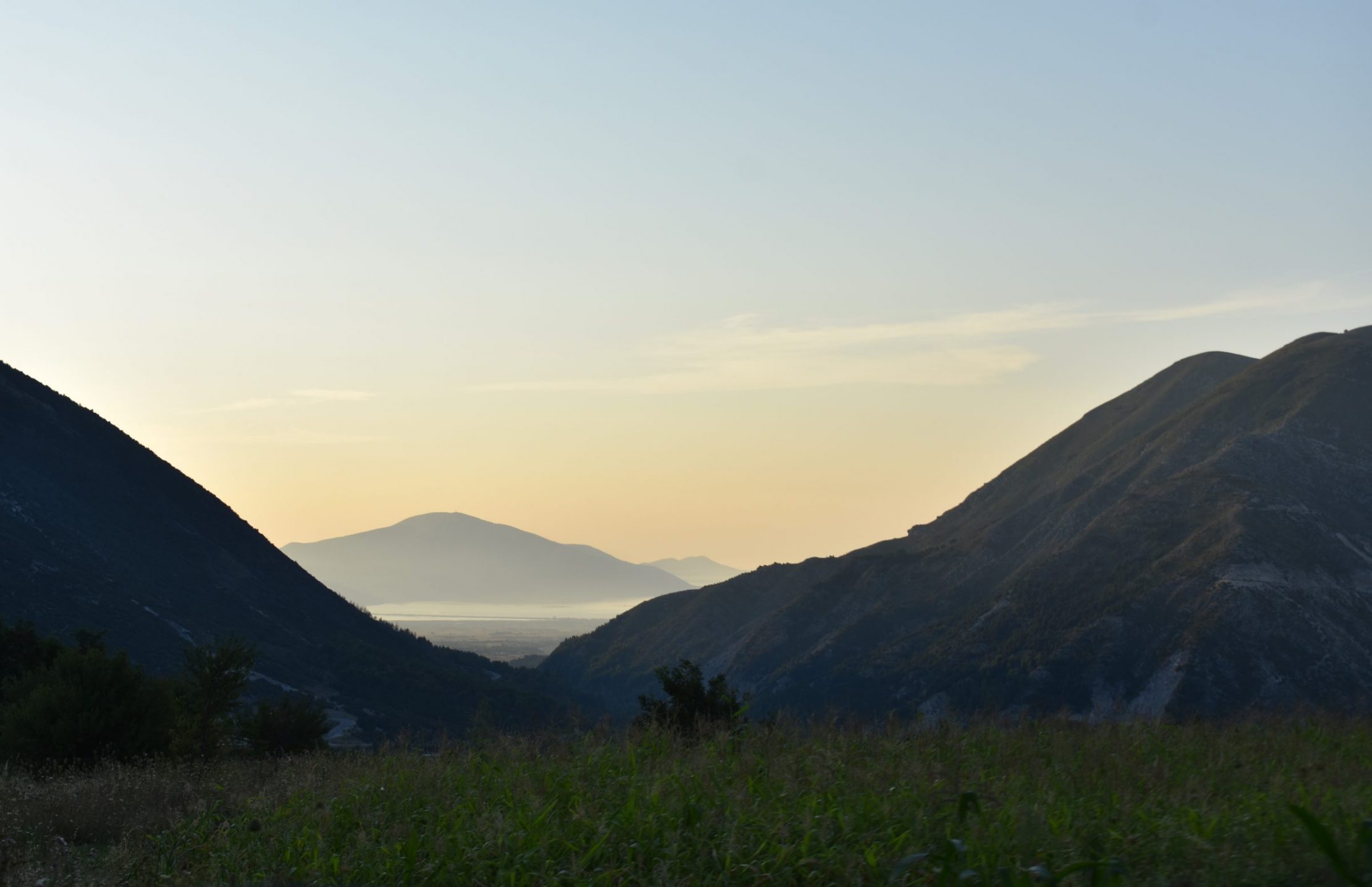 The Llogara Pass is the most famous road in Albania. It is a spectacular mountain pass leading along the Albanian Riviera through the imposing Ceraunian Mountains. If you wonder what to see in Albania, it's definitely one of the best places to visit.
The Llogara Pass rises up to 1,027 m (3,369 ft) above the sea level, offering views just like from the airplane. The panorama over the sea and the villages nearby is unforgettable.
Read about Travelling to Albania by Car: Safety, Roads, Rental and Advice
Travelling to Albania by Car: Safety, Roads, Rental and Advice
Majestic peak of Maja e Çikës is well worth seeing. The territory belongs to Llogara National Park. On the route, you will find a few places to stop, take photos and buy some refreshments and snacks – with a view. After the highest panoramic point of the Llogara Pass you will find several restaurants and hotels to enjoy the mountains for a bit longer.
8. KOMANI (KOMAN) LAKE in the Albanian Alps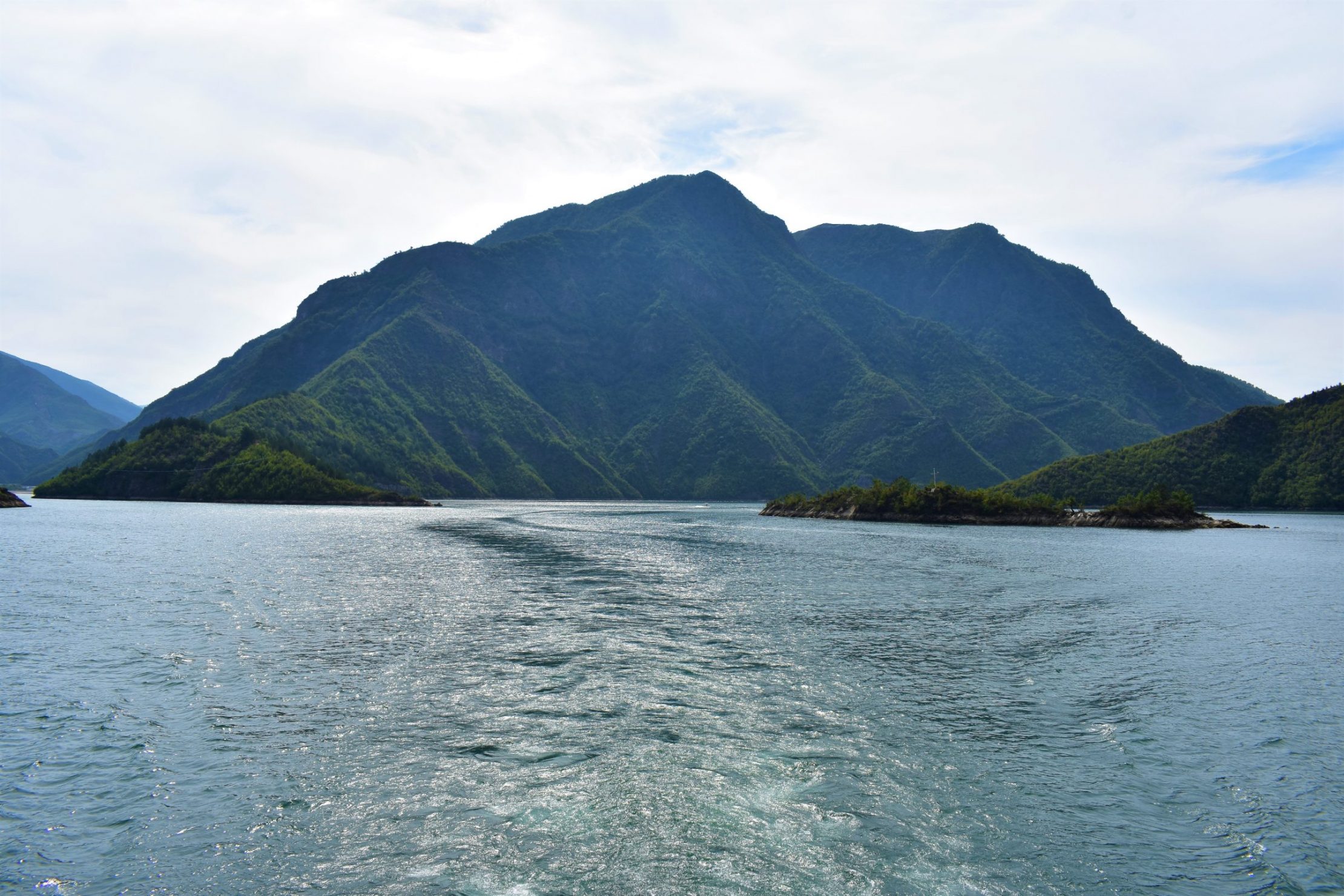 You didn't know that Albania has its own Alps? Me neither before going there, but let me tell you – they are amazing! The Albanian Alps are just like their more famous "cousins" in Switzerland etc. – they are high, majestic, pure and wild, and they are really beautiful. If you are into trekking, you will have a lot of fun in Albania.
If you want something less tiring, especially considering 30-something Celsius degrees even up there in the mountains, I've got a great idea for you: the cruise down Komani Lake. This uniquely shaped, long, narrow lake of deep turquoise colour is walled by steep mountain ranges, which make it resemble a Norwegian fjord. The cruise on a ferry or boat along its silent, peaceful shores is a relaxing way to immerse into the nature.
One of the most fascinating aspects of the trip is spotting some extremely remote and isolated houses up in the Accursed Mountains. It's hard to imagine how (and why?) people live there, but it's certainly worth seeing. A beautiful trip.
9. ZVËRNEC ISLAND & NARTA LAGOON – beautiful and peaceful nature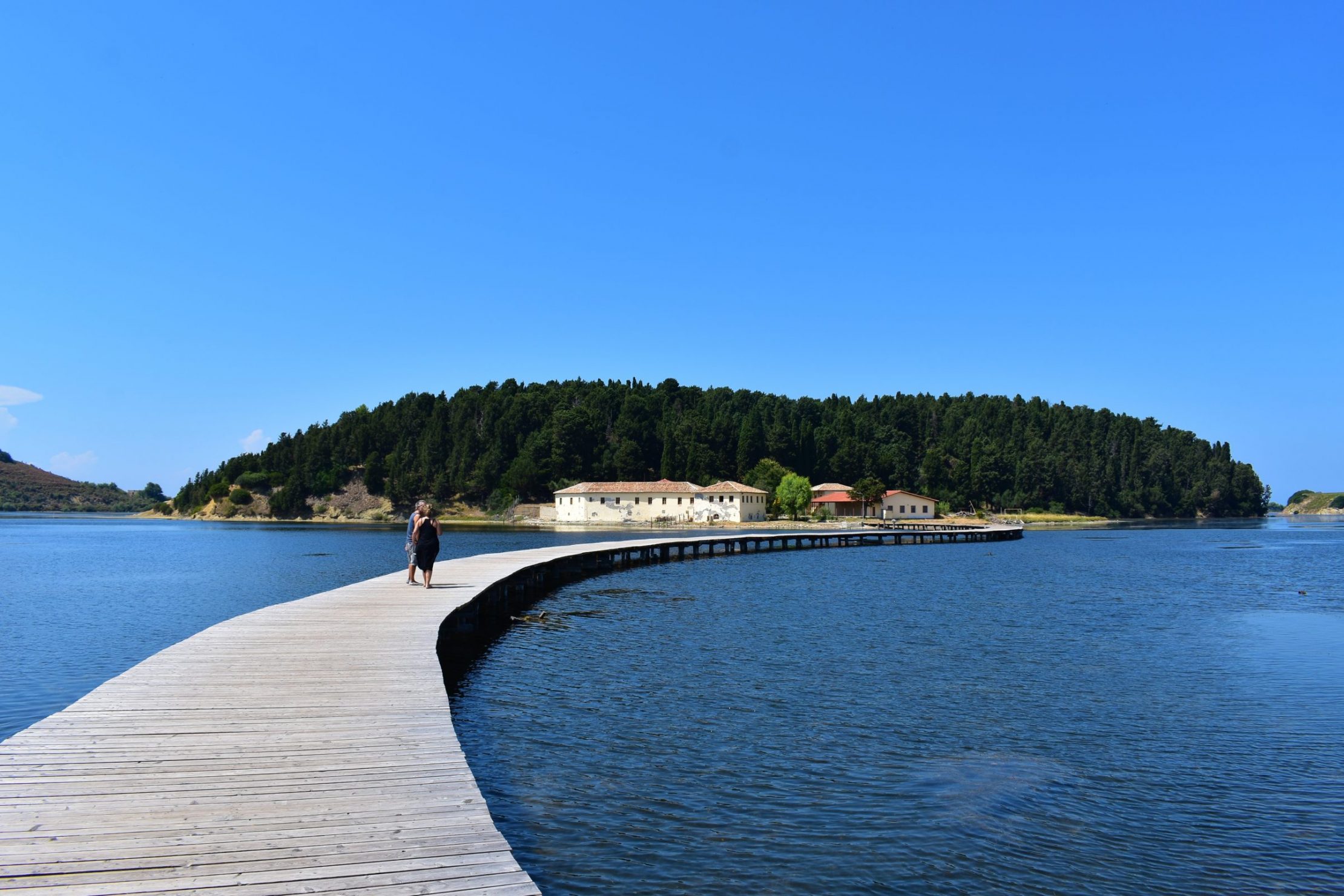 In Albania, best places to see are often hidden. That is also the case of the Narta Lagoon, located close to Vlorë on the Adriatic Sea. It's a part of the Vjosa-Narta Protected Landscape, formed of two islands and alluvial dune.
The bigger island, Zvërnec, is connected to the mainland by a scenic wooden bridge, and it possesses a treasure: a lovely and very well preserved Byzantine Monastery of Zvërnec from 13th/14th century with marvellously sculptured iconostasis. Zvërnec islands has also another church, small and well hidden in its lovely, scented pine forest.
The peaceful lagoon is a protected area for many birds' species, and a walk around it makes you relax in the nature. Within the lagoon, there are well hidden some of the best beaches we have seen in Albania – almost completely empty! You won't find them on Google maps nor on any indications, you can only learn about them from the locals – and from us ☺ See the details here. Our guide to Vlorë area is coming soon.
10. TIRANA (TIRANË) – the lively capital of Albania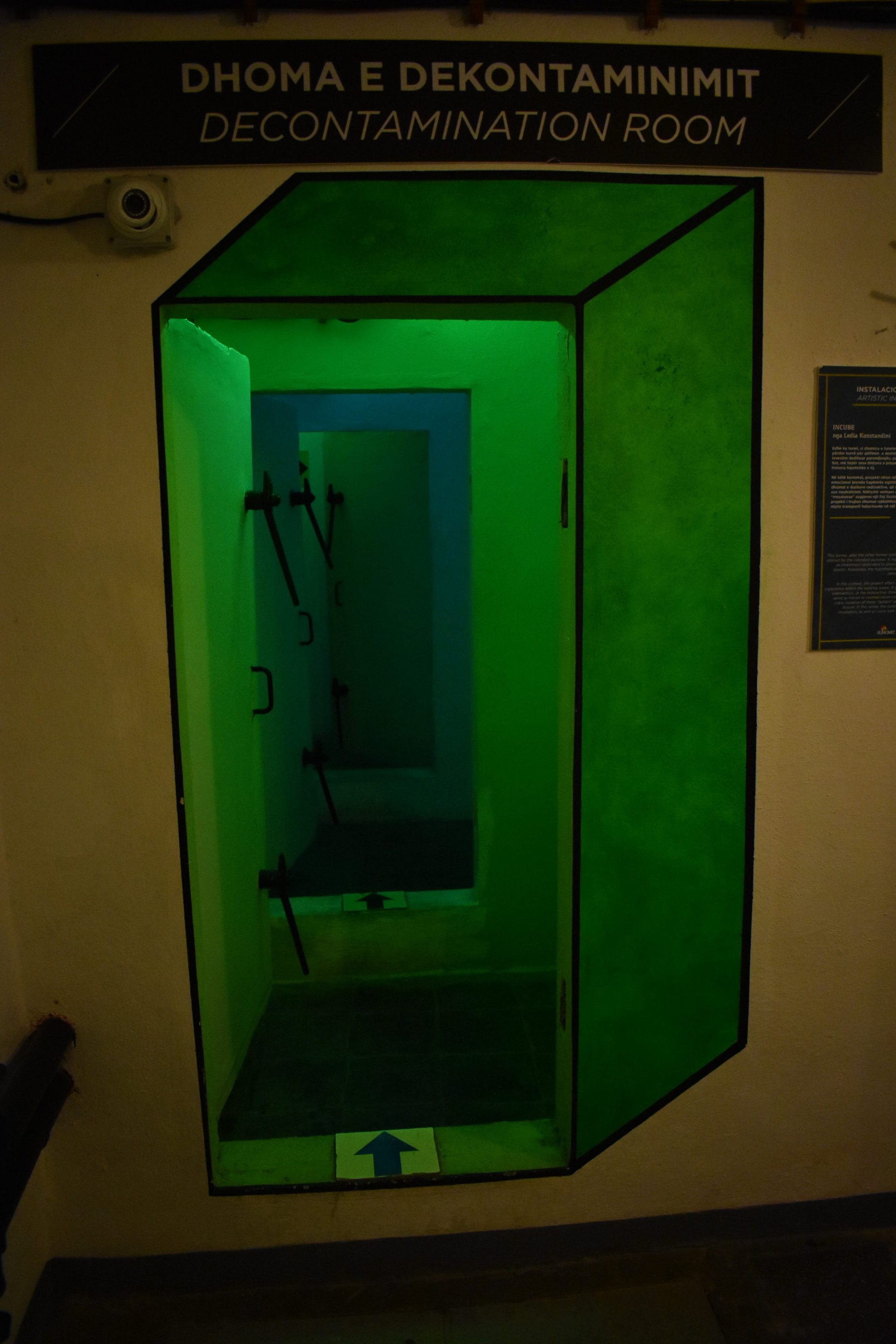 What else to see in Albania? Well, the capital! Tirana certainly wouldn't win the competition for the prettiest capital of Europe, but it has several interesting aspects worth seeing. First of all, it has great museums which contribute a lot to a good understanding of Albania, its history and culture. Don't miss unique and truly impressive Bunk'Art1 and Bunk'Art2 – vast labyrinths of underground bunkers turned into modern and fascinating museums.
Second of all, Tirana has absolutely amazing nightlife! It will surprise you how great it is! In "The Block" – the area of 1km2 formerly inhabited by the communist party leader, infamous Enver Hoxha and his dignitaries, there is now a modern, vibrant centre of entertainment with the infinite amount of super cool and posh bars and clubs. Every night it gets crowded with beautiful people, all dressed up and ready to party. The atmosphere is very lively, local people are nice and friendly and drinks are great.
Third, in Tirana you can hop on a modern Alpine-style gondola lift and find yourself straight away in the mountains, below the 1,613 m (5,292 ft) high Mount Dajti. The gondola lift, Dajti Express, is a super thrilling experience (and super scary for people with vertigo like me), as in two points it gets extremely steep! I've only seen such a steep lift on the glacier in the Austrian Alps – it's something to remember!
***
Guide to Best Places to Visit in Albania
Now you have an overview of what to see in Albania. We are preparing detailed guides on each of the locations you've just read about and of different aspects of visiting Albania and we will publish them regularly. Stay tuned!
Read about Travelling to Albania by Car: Safety, Roads, Rental and Advice