Is it safe to travel to Albania? Safety in Albania on the road, parking, renting car, in hotels, for families with kids, solo female travellers, LGBT travellers, health issues.
When I tell people about my trip to Albania, they often ask me "Is it safe to travel to Albania?" The aim of this detailed guide is to answer it thoroughly and address any doubts.
The reason for asking about safety in Albania might be the fact that the country is still unknown. You hardly ever hear about Albania, you don't see much offers for trips to this country in travel agencies (although they are increasing), hence the suspicion that maybe there is a reason for that.
So is it safe to travel to Albania?
The answer is: YES! Albania is a perfectly safe country.
Travelling around Albania is very much like travelling around Greece. You wouldn't be worried about safety planning a trip to Greece, right? Then don't worry about Albania either.
We've spent in Albania over a month, intensely travelling throughout the country. We've been to a lot of cities, towns and villages and so we can tell you all about it.
How Do Albanians Treat Travellers?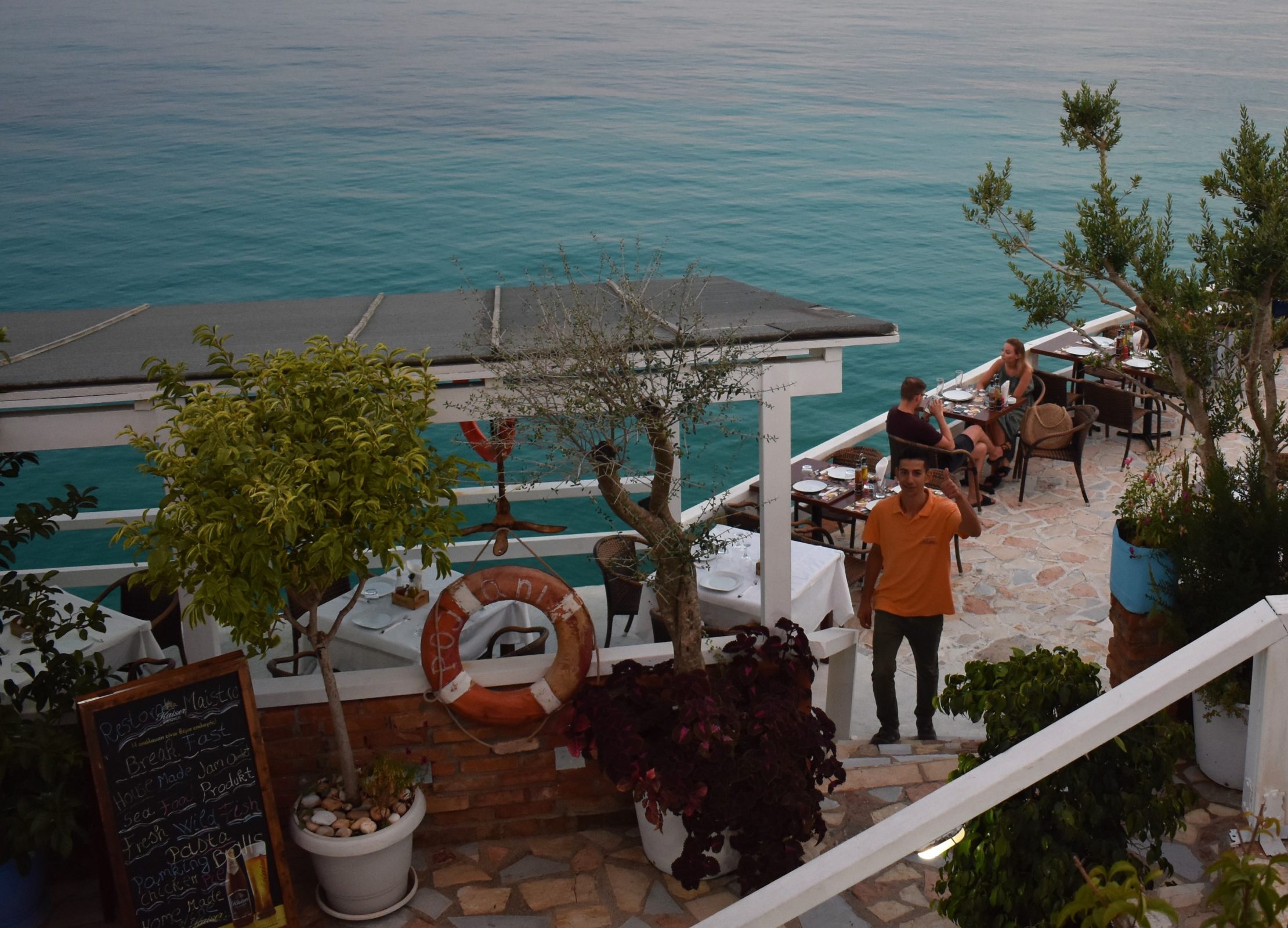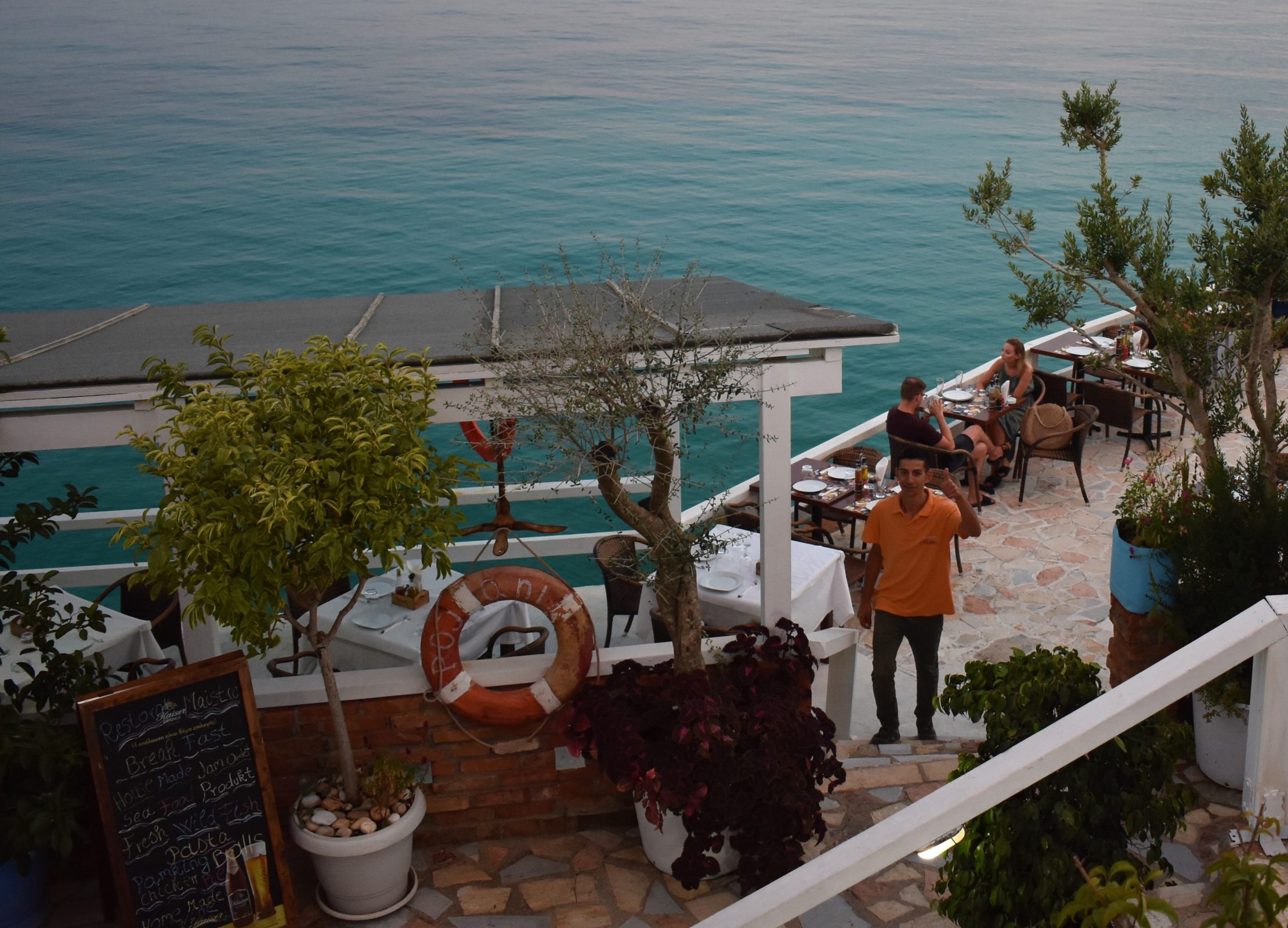 Albanians are among the nicest and most friendly people I've ever met in any country! They will constantly show you kindness, they truly care and they will go a long way to make you feel welcome in their country. They are honest and transparent. You will hear this opinion from a lot of people who visited Albania. There is a strong reason for that: the Kanun. The Kanun is the set of ancient, traditional Albanian laws. One of the four main 'pillars' of Kanun is hospitality. You'll notice that they treat it seriously and you will surely appreciate it.
1. Are Hotels in Albania Safe?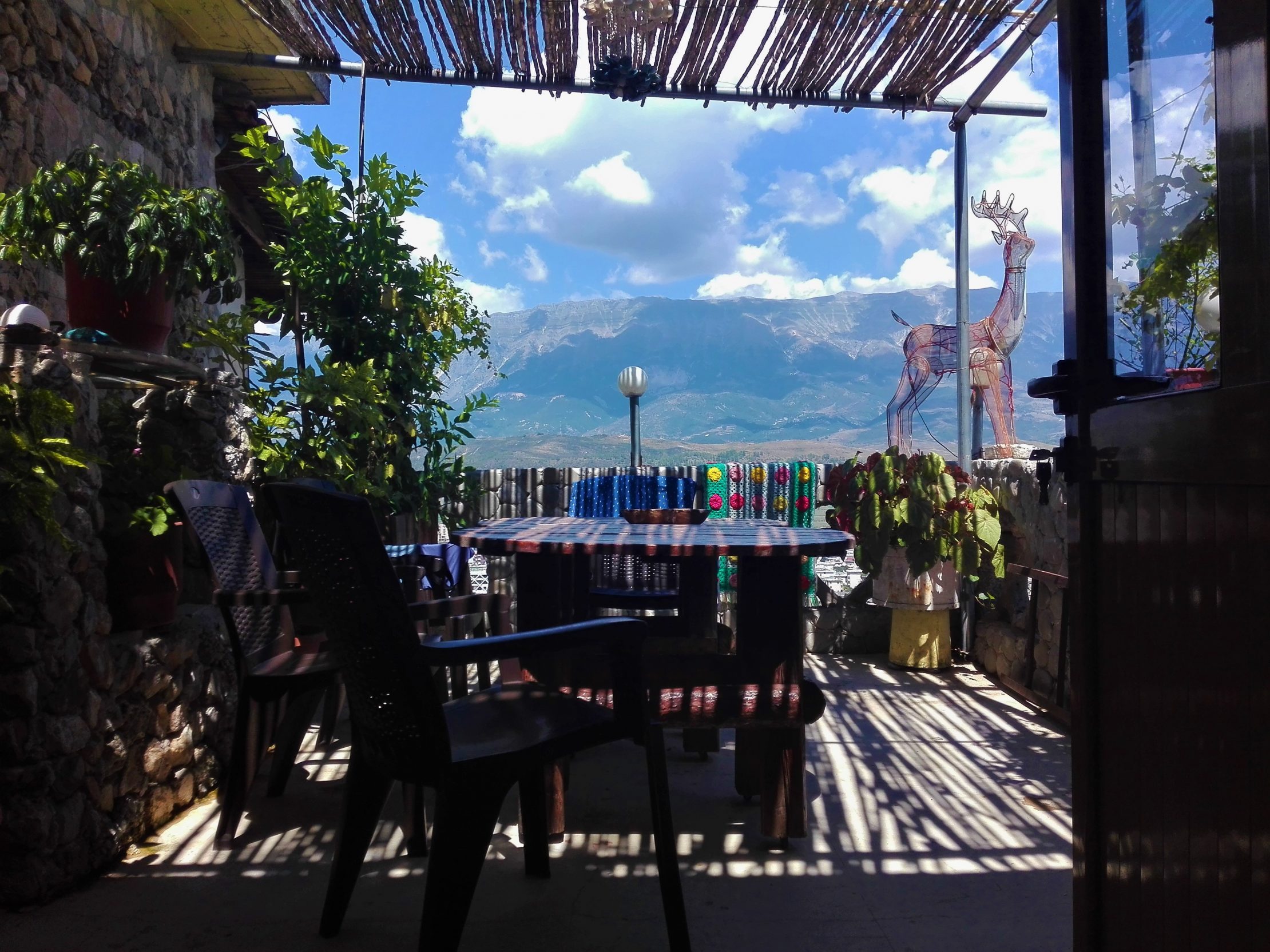 You can safely leave your things in hotels and B&Bs. We left our computers in plain sight in the rooms, nothing ever happened. Apart from that, we also left our suitcases in reception many times – they were perfectly safe.
We haven't seen nor heard about any pickpockets in any location – none of other travellers seemed to have that experience. It actually seems safer than many other countries where you have to constantly keep your hand on your wallet.
2. Is it Safe on the Streets of Albania?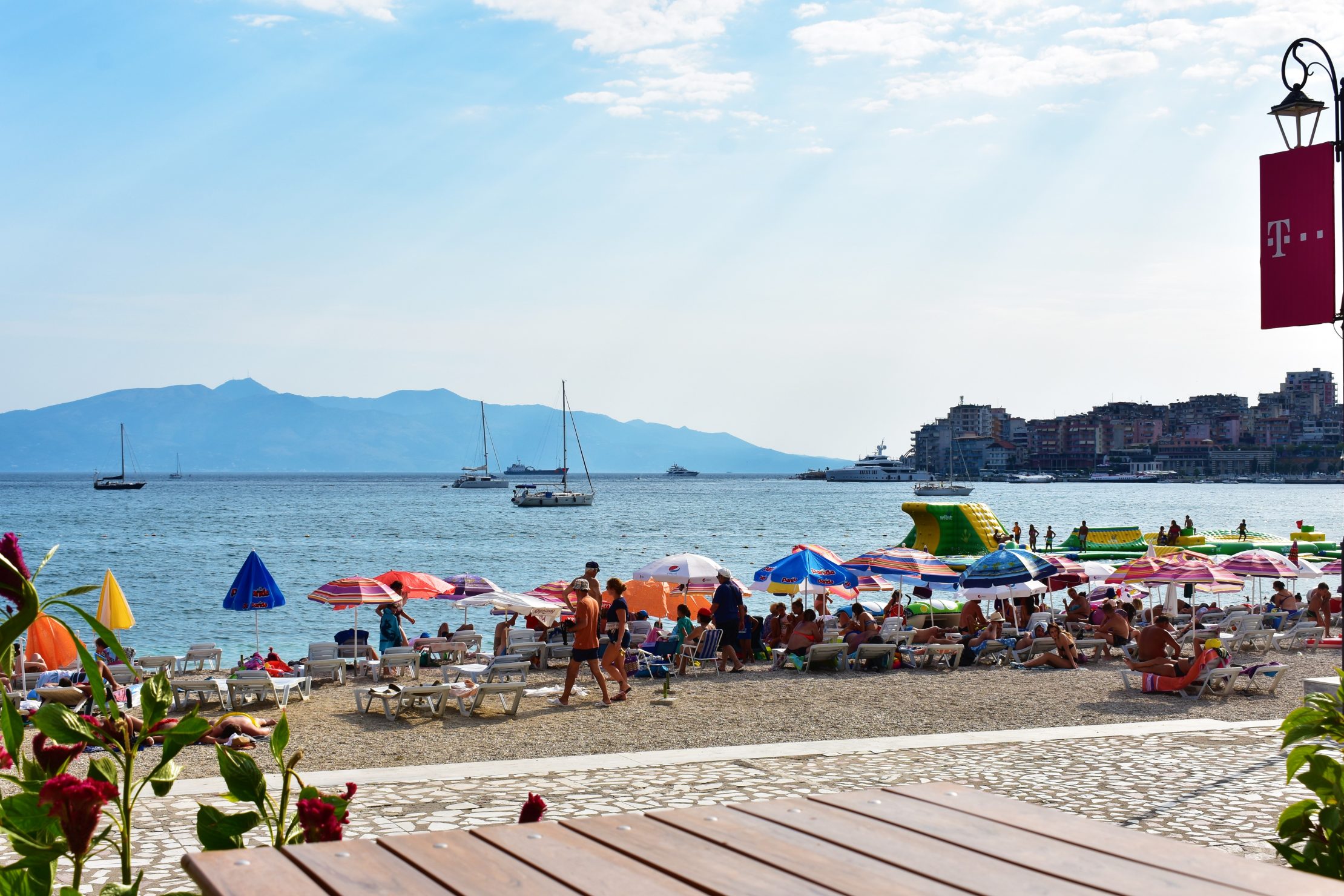 We went out every day and night in all the towns and villages we have been to, and it was safe and nice. Albanians enjoy spending time in (very) numerous bars, so there are always many people around till late, and the atmosphere is friendly. It always felt good and safe.
There was only one place where I didn't feel very safe – although it might have been just my impression (nothing happened). That was in the small, dodgy streets of Vlorë. It was dark there due to insufficient lighting and those little streets looked unpleasant and uninviting (we had to go through them to find a parking space in the centre).
Apart from that – it was perfectly nice and safe everywhere – except for two aspects.
Dogs
Firstly: dogs. Stray dogs seem to be a problem in many locations in Albania – they are just wandering around streets or sleeping on the streets. During the day I didn't care that much, but in the evening, when a big stray dog – or three of them – come towards you, you don't feel safe at all. Dogs were the only scary aspect of Albania for me. Nothing ever happened, but they definitely stressed me.
Watch Your Step!
The second risky aspect are the holes in sidewalks. You really have to watch your steps: no texting and walking ;) Mind the gap!
3. Money in Albania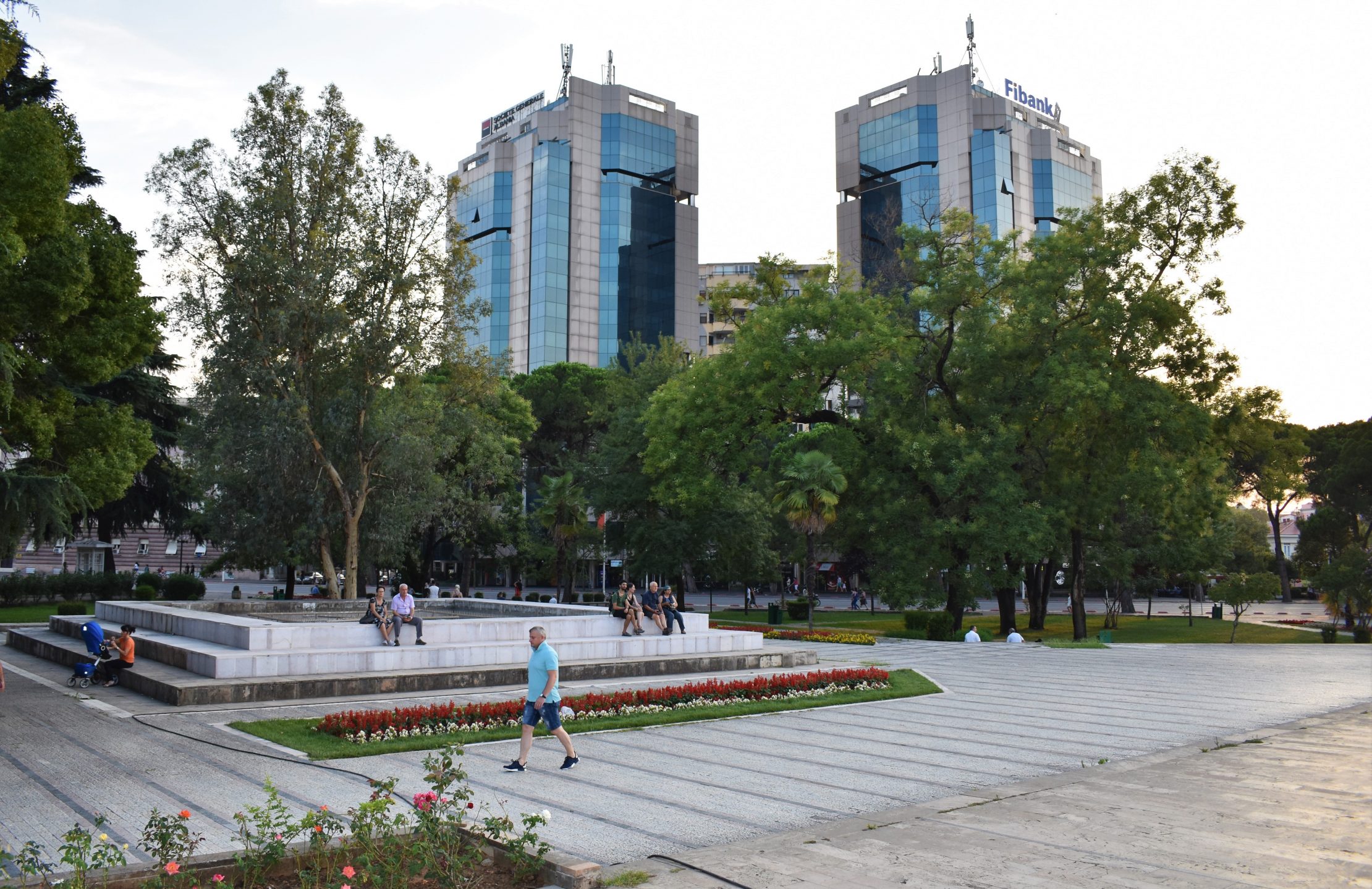 ATMs, currency exchange bureaus and card payments are as safe as in any other country.
We have never been overcharged in any hotel, shop or market and there was never a case of anyone trying to cheat on us adding some extra items or charges to the bill. I would say that Albanians seem very decent and honest people.
The only exceptions were two hotels in the town of Dhërmi, which treated us dishonestly, pretend not to have our booking and tried to overcharge us. These hotels were Vila Greccia Dhërmi and Drymades Resort Dhërmi – avoid them at all costs. Just don't go to any of these two hotels and you will be fine.
Albanian Currency
The Albanian currency is called lek, but you can pay in most places in euro, too. It is often very handy, and the exchange rates are usually very fair. You won't get cheated on a transaction in euro.
We were also treated very honestly when renting a car.  No hidden costs, no extra payments (even though we returned the car 2 hours late).
We needed a check-up of the car twice and in both cases friendly car mechanics didn't charge us anything for that. The friendliness and kindness of Albanians merit a separate article. In short: you can trust Albanians.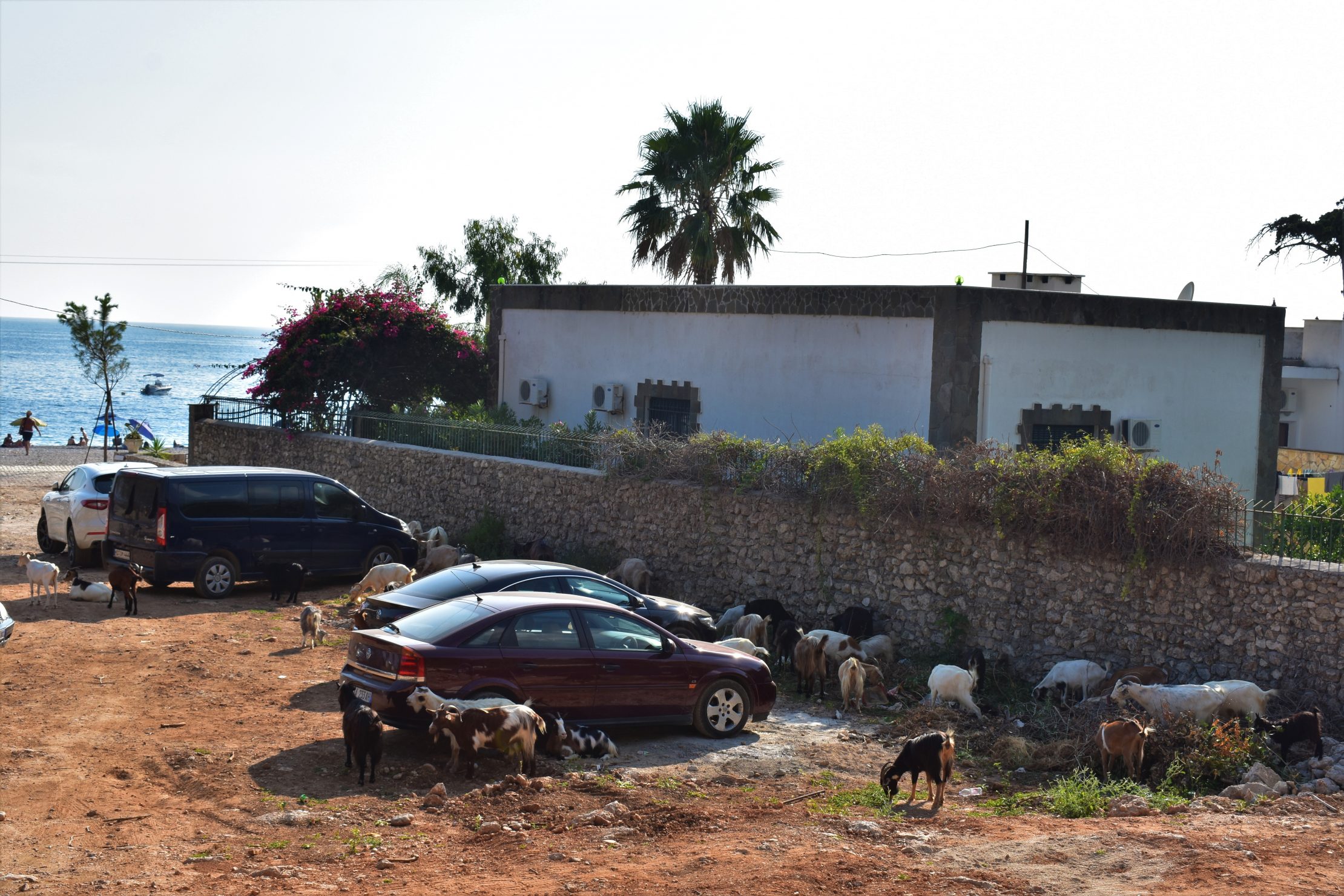 You can safely leave your car in any place in Albania: in a parking lot, on a grass field below a mountain, on a small street of a city, in a remote village. It will still be there when you come back. A few times we had to park a car with (visible) suitcases inside it – which is never advisable anywhere – and it was fine. Nothing ever happened.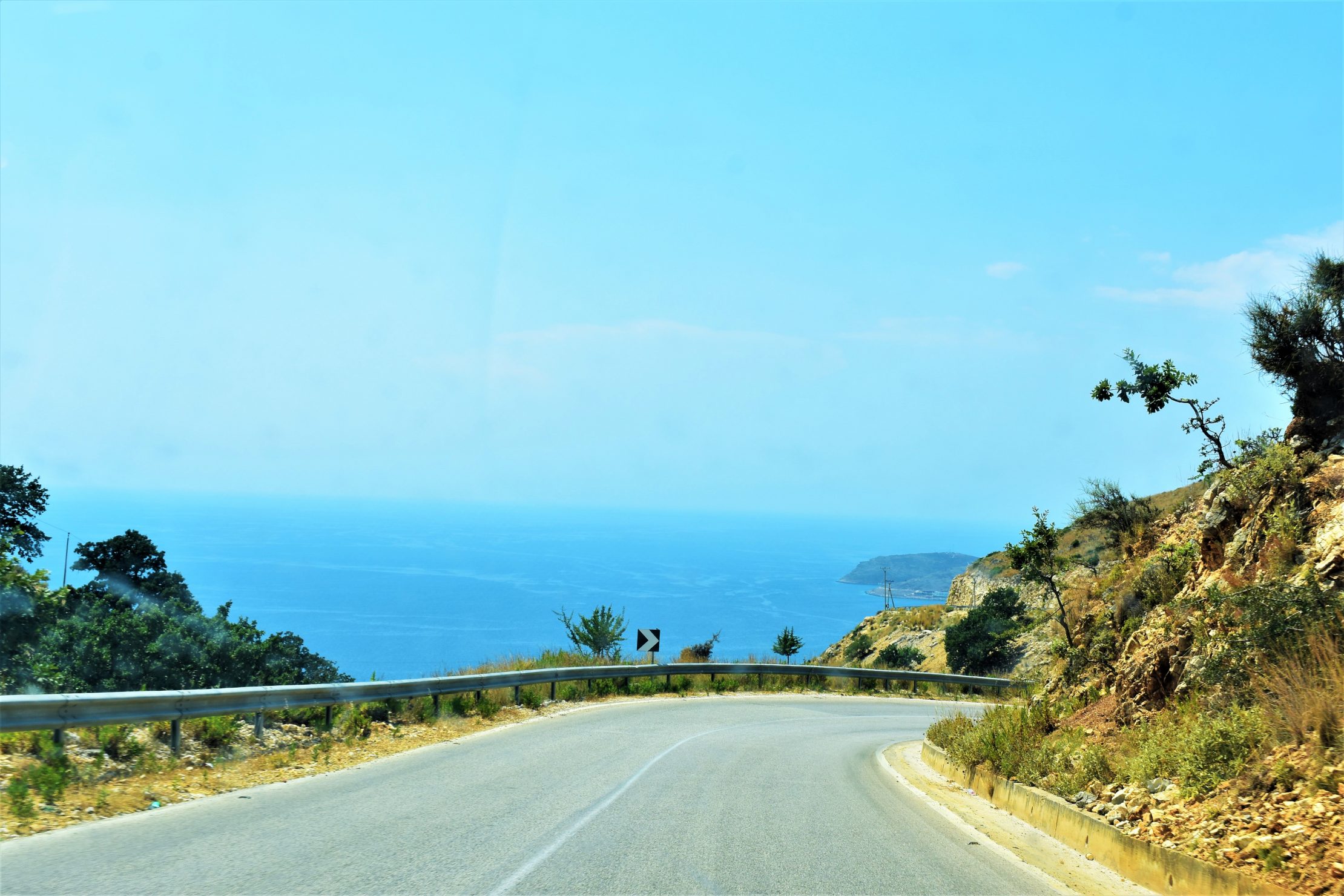 Now that is a topic for a separate article – coming soon. Main roads connecting towns in Albania are mostly good, some even very good, at the "European level".
However, from time to time you have to drive through some really bad secondary roads – full of holes. These holes are sometimes really big, there are uneven surfaces and parts of roads are not asphalted. Then, there are many small dirt roads in some towns and villages, sometimes much too narrow, other times much too steep.
Dangers on the Roads of Albania
Then, there is another "attraction" you may count on in many roads (especially more rural ones) in Albania: all kinds of animals walking or running across or along the road. We spotted: goats, cows, horses, donkeys, mules, sheep, pigs, dogs, cats and hens. Most of the times it's just funny, but sometimes it can pose danger.
Even more dangerous are "suicidal" pedestrians and bikers – it's unbelievable how much they risk running right into the traffic! It can be unnerving, although after a few days you get used to it.
Panoramic Roads in Albania
The Albanian roads along the sea are some of the most spectacularly panoramic roads in Europe. It's a constant feast to the eyes: the vast perfect sea view on one side, and beautiful high mountains on the other. Be aware though that the coastline roads are very curvy and there is one turn after another, without any straight lines for kilometres. It's beautiful and panoramic, but it's not for everybody.
Read Travelling to Albania by Car: Safety, Roads, Rental and Advice
Travelling to Albania by Car: Safety, Roads, Rental and Advice
Drivers in Albania
Some Albanian drivers, especially the ones driving oversized cars – and there are many of them – enjoy showing bravado, so expect some scary manoeuvres. Many drivers don't follow the rules of precedence, so drive carefully. On the other hand, the same can be said about many other countries, so it's not that exceptional.
6. Is Albania Safe for Solo Female Travellers?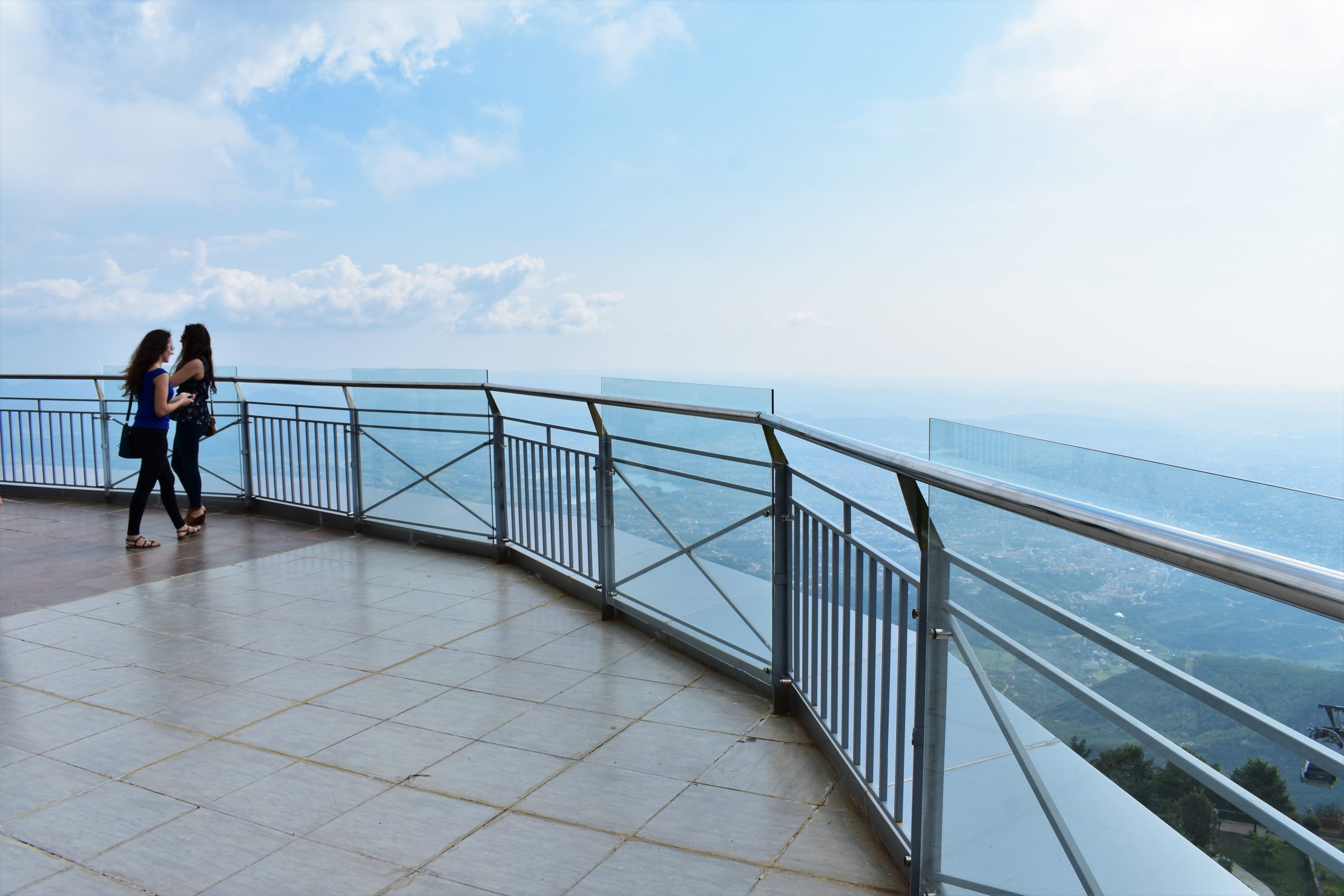 Albania is very safe for women, including solo female travellers. Albanians are traditionally-minded people, they behave in a respectful and rather conservative manner, so you surely won't be called, whistled on or bothered by anybody.
Albanians are also very tolerant when it comes to religion. You will see churches and mosques on the same street, and many people are not religious at all, so there are no expectations to how you should dress or behave. And you won't be looked at with suspicion or contempt the way it happens sometimes in strongly Muslim countries, especially to women walking alone. You can be relaxed about it.
Respect For Women in Albania
When I spoke to foreign women travelling alone in Albania, they said that when meeting people, they were at most politely asked out for a date, if they refused, it was respectfully accepted without insisting. You will be treated with respect. Rape or violence against women seem to be extremely rare in this country, so female travellers can feel safe there.
As we said before, in Albania people still follow the traditional code of conduct – Kanun – which makes them take care of people coming to their land. You will notice it quite quickly.
7. Is Albania Safe for Gay & Lesbian Travellers?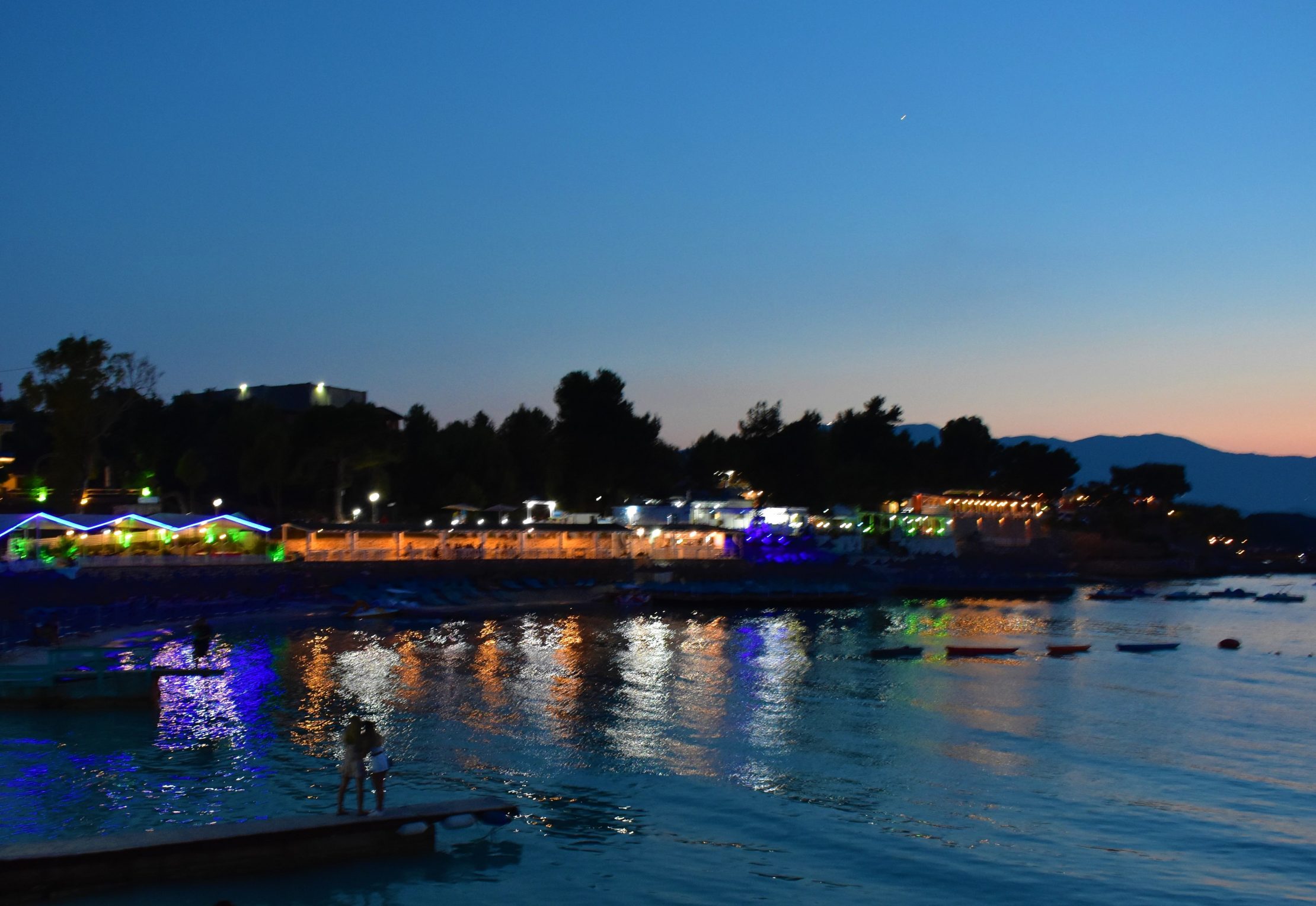 Albania is a traditional and conservative country, so for gay and lesbian travellers it's advisable to behave in a rather discreet manner. Don't be ostentatious and you will be fine. People will most probably never ask you about your sexual orientation, but especially in smaller towns or villages they may not want you to talk about it openly either. 'Don't ask, don't tell' strategy works best.
LGBT Rights in Albania
In any case, there are modern antidiscrimination laws in force since 2010 and homosexual encounters are legal in Albania. In terms of LGBT rights, Albania was ranked 19th out of 49 European countries observed by ILGA – the International Lesbian, Gay, Bisexual, Trans and Intersex Association in a survey of 2015, which proves that the Albanian laws protect LGBT people. Religion is regarded a private issue in Albania, therefore it is not influencing much the attitude towards gay people.
For now, there are no gay clubs in Albania, gay people make contacts with others on the internet.
8. Health Issues in Albania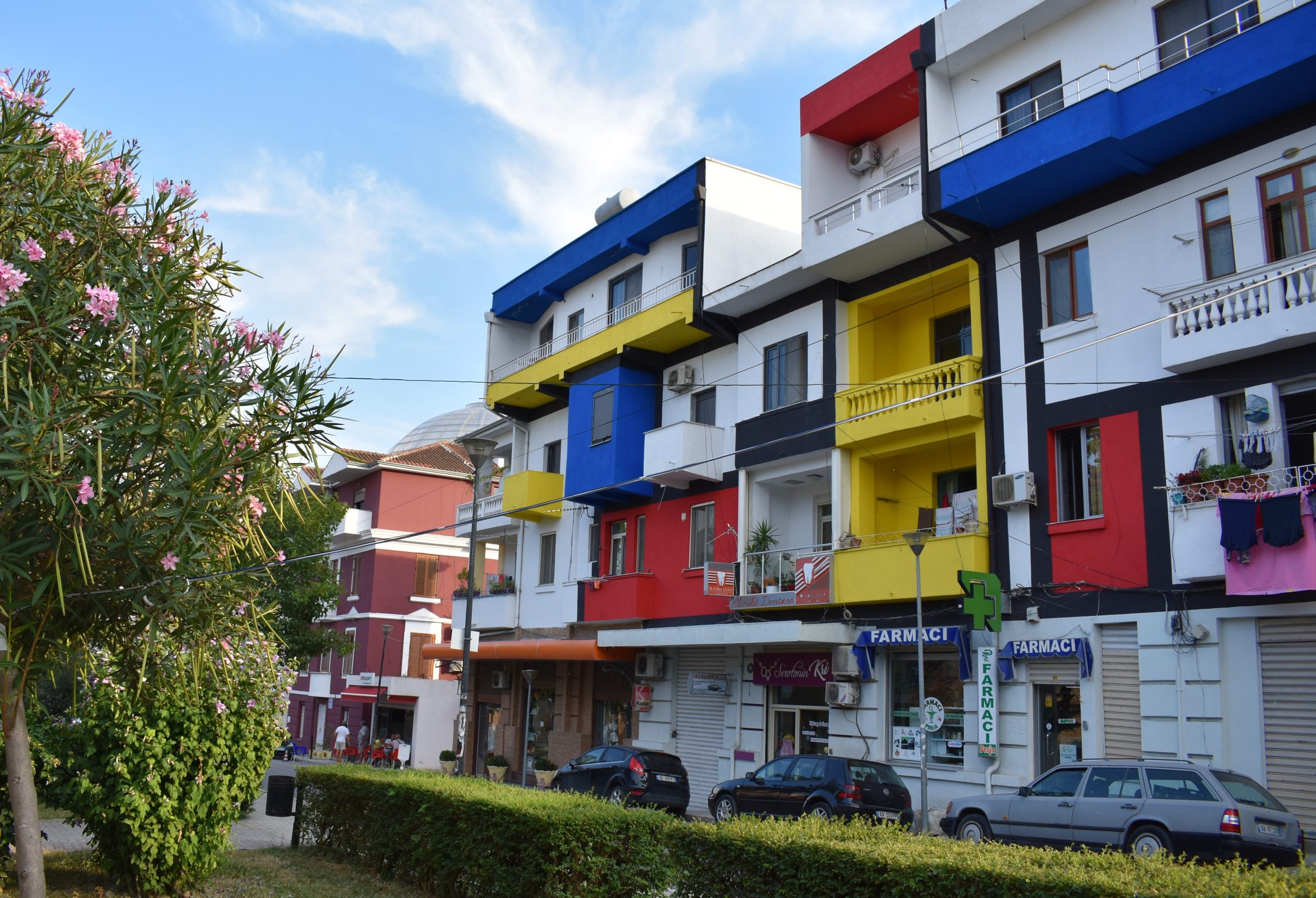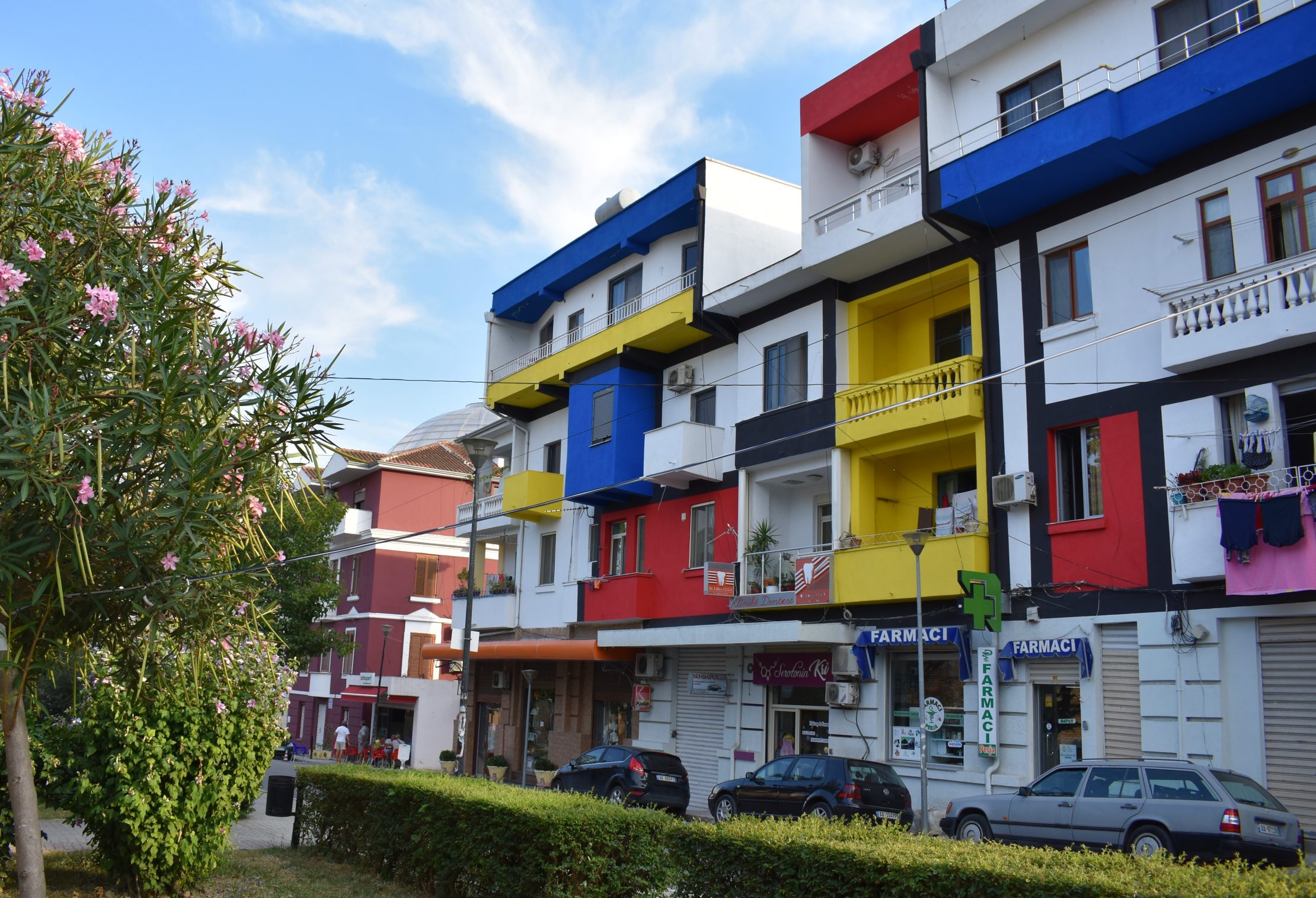 Tap Water
Tap water is usually not suitable to drink due to the old system of water pipes, so drink bottled or boiled water. It is safe for washing and cleaning teeth.
Hygiene in the Gastronomy
The level of cuisine is very high – it's as good as in any Mediterranean country, so you can safely eat in any restaurant or bar. Hotels, B&Bs, restaurants and bars in Albania are perfectly clean; we never had any complaints about cleanliness.
Vaccinations
There are some mosquitoes, but there is no risk of malaria. No vaccinations are necessary before travelling – it's like any other Mediterranean country.
Hospitals in Albania
The healthcare system is lacking money and resources, but we had very positive experiences in hospitals in Sarandë, Himarë and Vlorë (my partner needed stitches and then had to redress the wound every day for a few days, so we visited a fair share of hospitals – repeatedly, and it was always a good experience). Hospitals ("Spitali") are clearly indicated.
Pharmacies in Albania
Pharmacies ("Farmaci") have an easily recognizable international sign of flashing green cross. You can buy most of the typical international medicines.
9. Is the Albanian Sea Safe?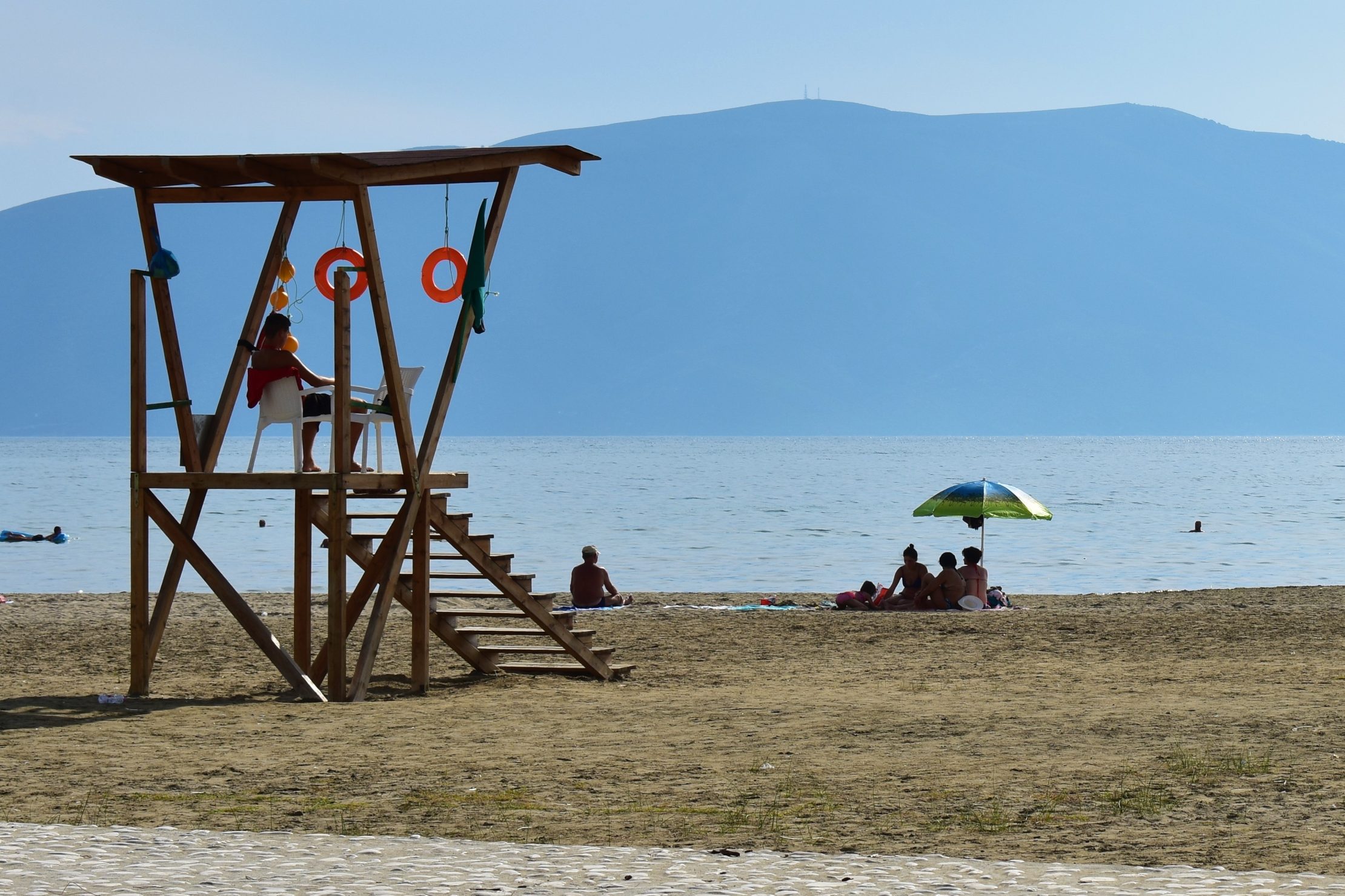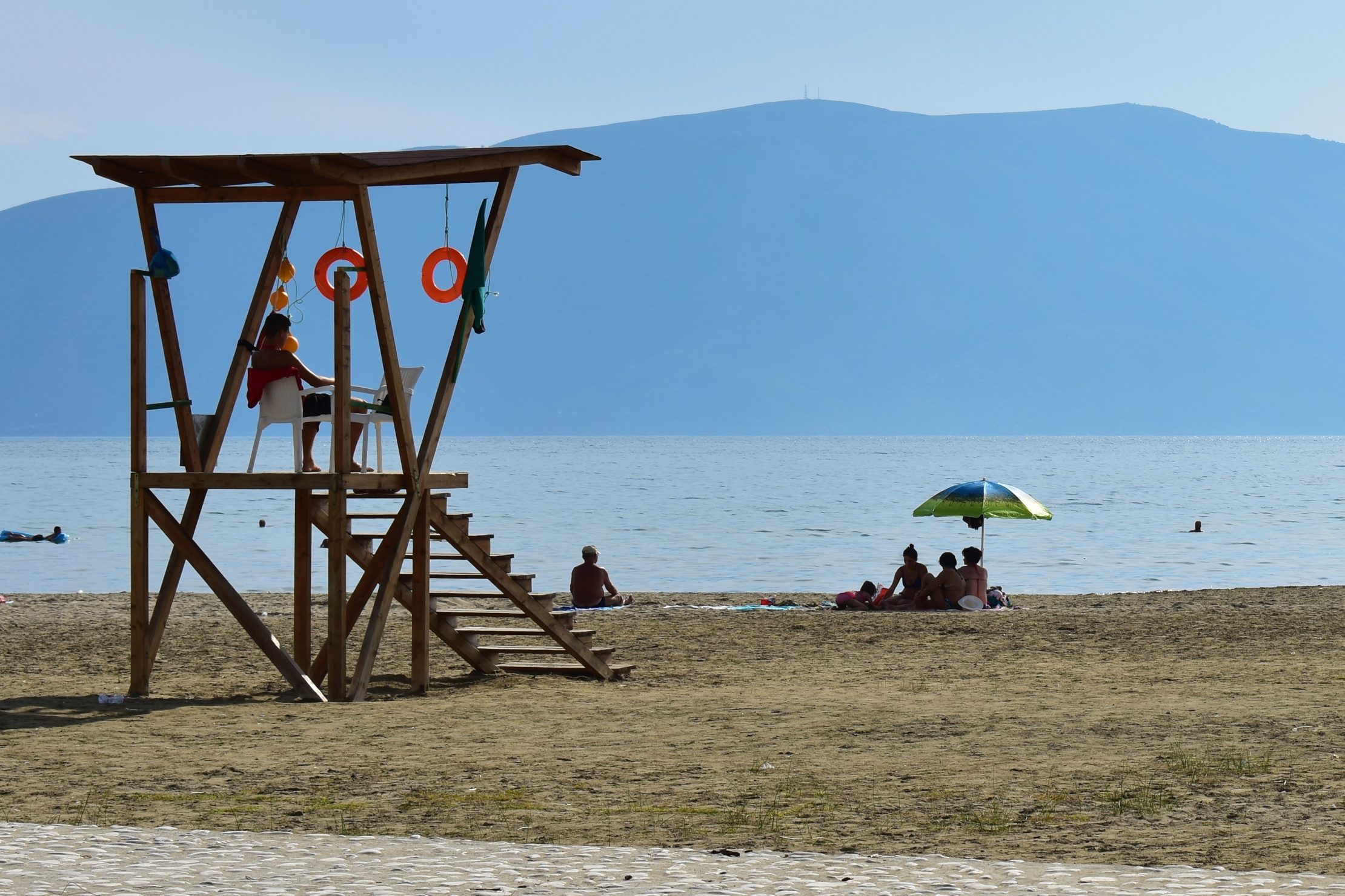 The coastline of Albania includes the Ionian Sea in the south, with small, rocky coves and mostly stony/gravel beaches and the Adriatic Sea in the north with long sandy beaches. Water is crystal clear, clean and warm mostly between May and September – just like elsewhere by the Mediterranean Sea.
Generally there are no dangers or risks regarding swimming: no dangerous fish or poisonous medusas, no particularly violent currents. It is safe (and very pleasant) to swim in Albania.
Many beaches don't have a lifeguard.
10. Is it Safe to Travel to Albania with Children?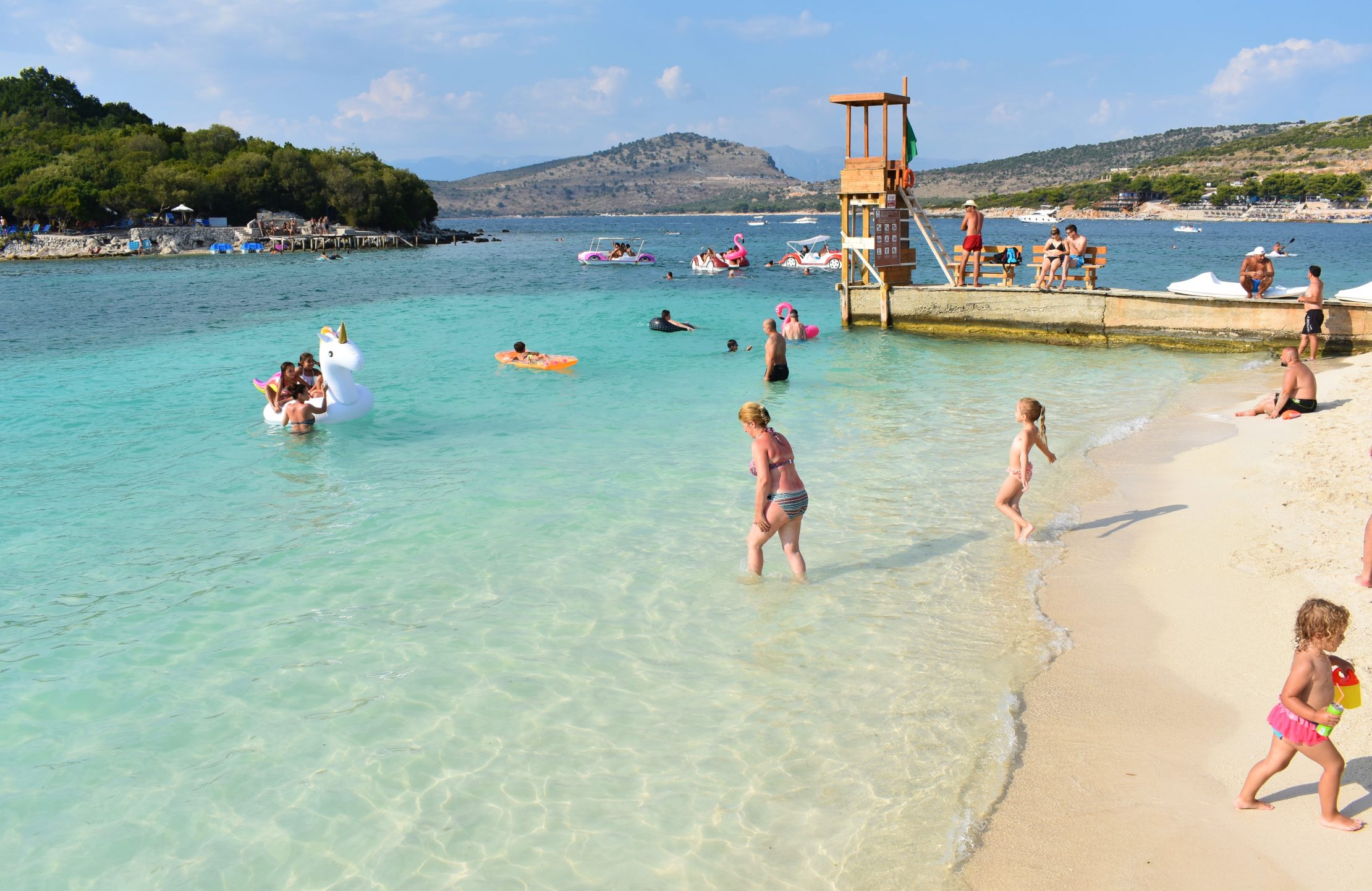 Yes. There are plenty of tourist families with children of every age. There are typical attractions for children in every sea resort and there is no reason why not to travel with children.
Shallow waters of the sea in places like Ksamil, Himarë or Vlorë make it safe for children to play in water.
***
Do I Need a Visa to Travel to Albania?
No, you don't need a visa to visit Albania. Albania grants a visa-free entry from all the EU countries and from other European countries. The EU citizens can enter Albania with a passport or ID.
It applies also for citizens of any Schengen area country, United States, or the United Kingdom – no additional visa is needed to visit Albania for max. 90 days. Non-EU citizens need a passport valid for 3 months.
***
Safety in Albania – Conclusion
In general Albania is a normal, politically stable country without any religious extremism, so there is no risk in travelling there. It is not a rich country, it still has a long way to go to improve the infrastructure and urban planning, but unless you are looking for luxury, Albania is a nice and friendly country to spend a good time in, and it's very much worth a trip. I'm definitely coming back!
***
Euroviajar's Tip: Use our DISCOUNT CODE for Booking.com and get EUR 12 back after your stay! Click here to get the discount code
***
That's all that comes to my mind about the safety in Albania. If you have any doubts, questions or comments, or want to add your own experiences, write them in the comments below.
Have a safe trip to Albania!