Sitges Carnival 2023, taking place in a pretty seaside town near Barcelona, Spain, is one of the world's top 10 carnivals! It is considered the wildest winter party in Spain! Over 250,000 visitors take over the town and turn it into one huge open-air party.
Sitges Carnival is famous for its truly spectacular parades, Rio de Janeiro style! Sexy dancers wearing only bikini and feathers, dancing vigorously to Latin rhythms. Decorated floats, fantastic theme costumes, and a lot, really a lot of fun!
Sitges is a famous and well established LGBTQI town, which adds an extra spice to the carnival.
This pretty coastal town with historical buildings and postcard-perfect views, gives an extra charming scenery to the party. Under the palm trees, with the sea and yachts behind you, on a warm night you can feel like in a faraway exotic place.
The small, cozy discos and bars of Sitges are great places to continue wild party. Everywhere in the narrow streets of the town people are drinking and mingling. The atmosphere is unforgettable.
Which is the main event of the of Sitges Carnival 2023?
There are two main events – equally worth seeing: the crazy, splendid grand parades on Sunday – "Rua de la Disbauxa", and on Tuesday – "Rua de l'Extermini".
Sitges Carnival – Photogallery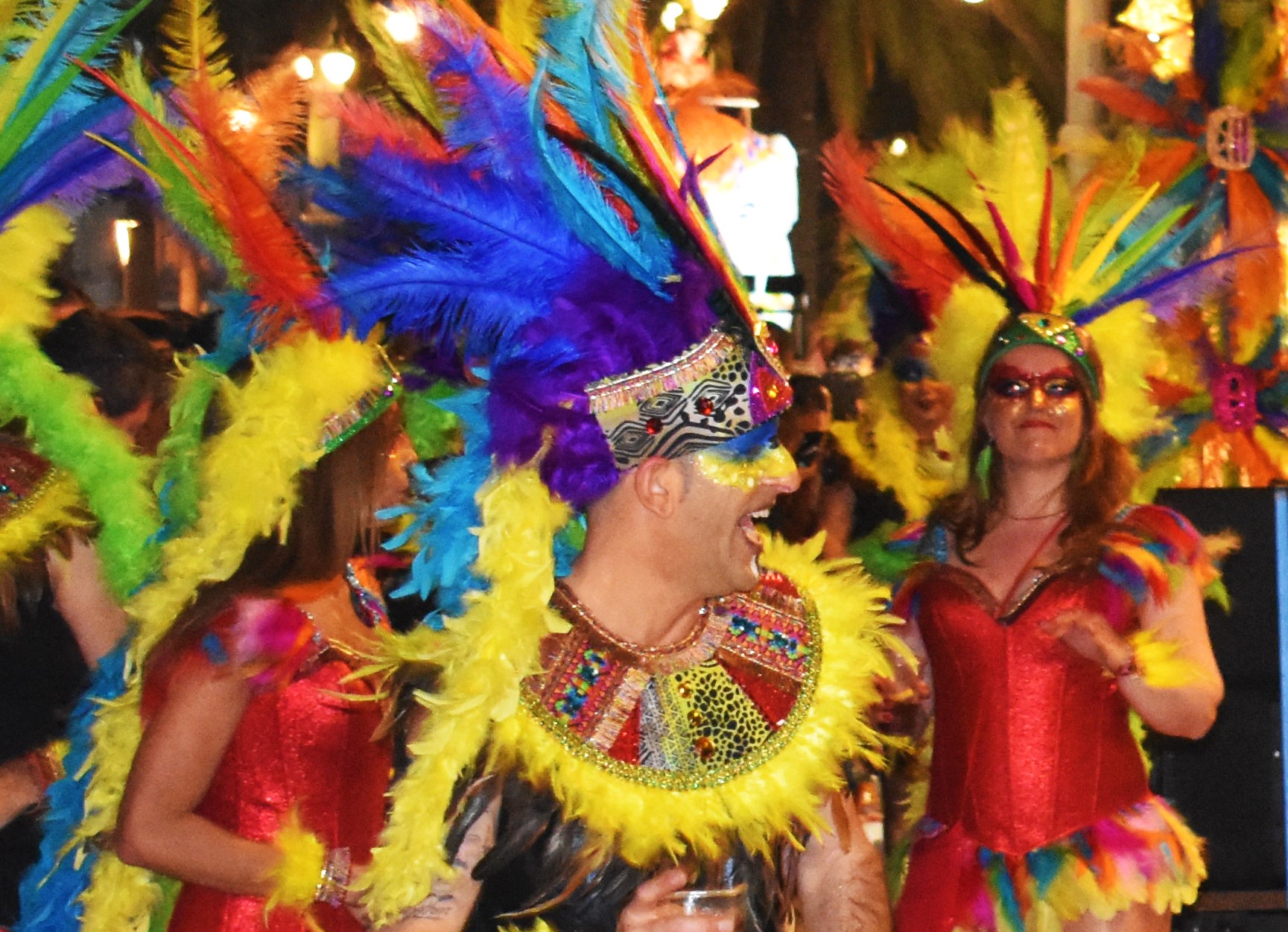 Programme of Sitges Carnival 2023
16 February 2023
7.00 pm – The Arrival of the King and Queen
18 February 2023
12.00 – The annual Crazy Bed Race ;)
19 February 2023
7.30 pm – "Rua de la Disbauxa" ("Debauchery parade") – the grand parade with floats and many groups of dancers in fantastic costumes.
Debauchery means sinful indulgence ;) You'll see…
Route: Starts at the bottom of Avinguda Sofia
21 February 2023 – Fat Tuesday
9.00 pm – "Rua de l'Extermini" ("Extermination Parade") – another just as great parade with floats and dancers.
Route: Starts also at the bottom of Avinguda Sofia
22 February 2023 – Ash Wednesday
6.30 pm – The Burial of the King
***
Have you been to the Sitges Carnival? Do you have any stories or advice to share? Write a comment!