Don't miss the celebrations of Barcelona Carnival 2020! The city which never stops partying, these days party even more. Unlike in many other cities which have one or two main events for carnival, Barcelona organizes over 30 events throughout the city. Each neighbourhood has its own parade and party!
Expect crazy street parties, colourful costumes, dancers, characteristic music, giants, spectacles and a lot of fun!
Barcelona Carnival 202o – Photo Gallery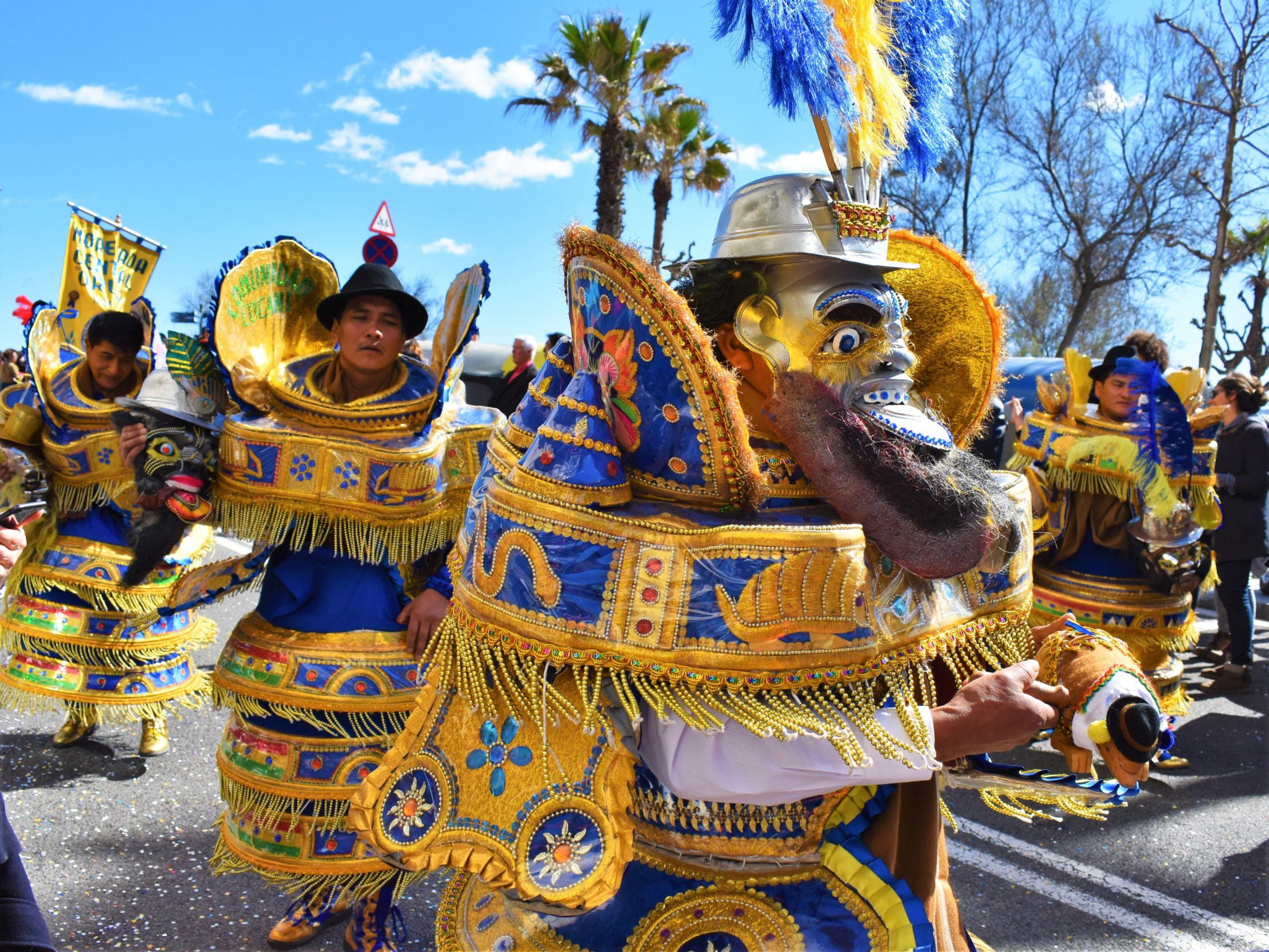 When is the Barcelona Carnival 2020?
In 2020, the Barcelona Carnival events take place between 20 February and 1st March.
What are the main parties of Barcelona Carnival 2020?
Date: 20 February, 6:00 pm
Event: The arrival of the King of Carnival
Location: Plaça Reial
Neighbourhood: Gòtico
Date: 21 February, 5:15 pm
Event: El petit Carnavalassu – Kids' Parade
Location: Plaça de Sant Just
Neighbourhood: Gòtico
Date: 22 February, 6:30 pm
Event: El Carnavalassu del Gòtic – Grand Parade of Gòtico
Location: Plaça Vuit de Maig and around Gòtico
Neighbourhood: Gòtico
Date: 22 February, afternoon
Event: Parade and parties of all the neighbourhoods of Barcelona: 
L'Eixample
Gràcia
Sants-Montjuïc
Les Corts
Sarrià-Sant Gervasi
Horta-Guinardó
Nou Barris
Sant Andreu
Sant Martí
Date: 29 February, 4:30 pm
Event: La Ravalstoltada – Grand Parade of El Raval
Location: Rambla del Raval
Neighbourhood: El Raval
Date: 1st March, 11:00 to 3:00 pm
Event: La Carnavalada de la Barceloneta – Grand Parade of Barceloneta
Location: Plaça del Mar (beach)
Neighbourhood: Barceloneta