What is Amsterdam Light Festival?
Amsterdam Light Festival is one of the best artistic events in the Netherlands! Extremely original and creative, it will stay in your memories for long.
In the peak of winter, when the days are short and everybody in the Netherlands misses more light, the canals of Amsterdam in the Netherlands become richly illuminated by Amsterdam Light Festival.
25 light artworks and 10 "city stories" by Dutch and international artists will be installed along the elegant canals, creating a magical atmosphere. Some of these installations are true masterpieces.
When is Amsterdam Light Festival 2019?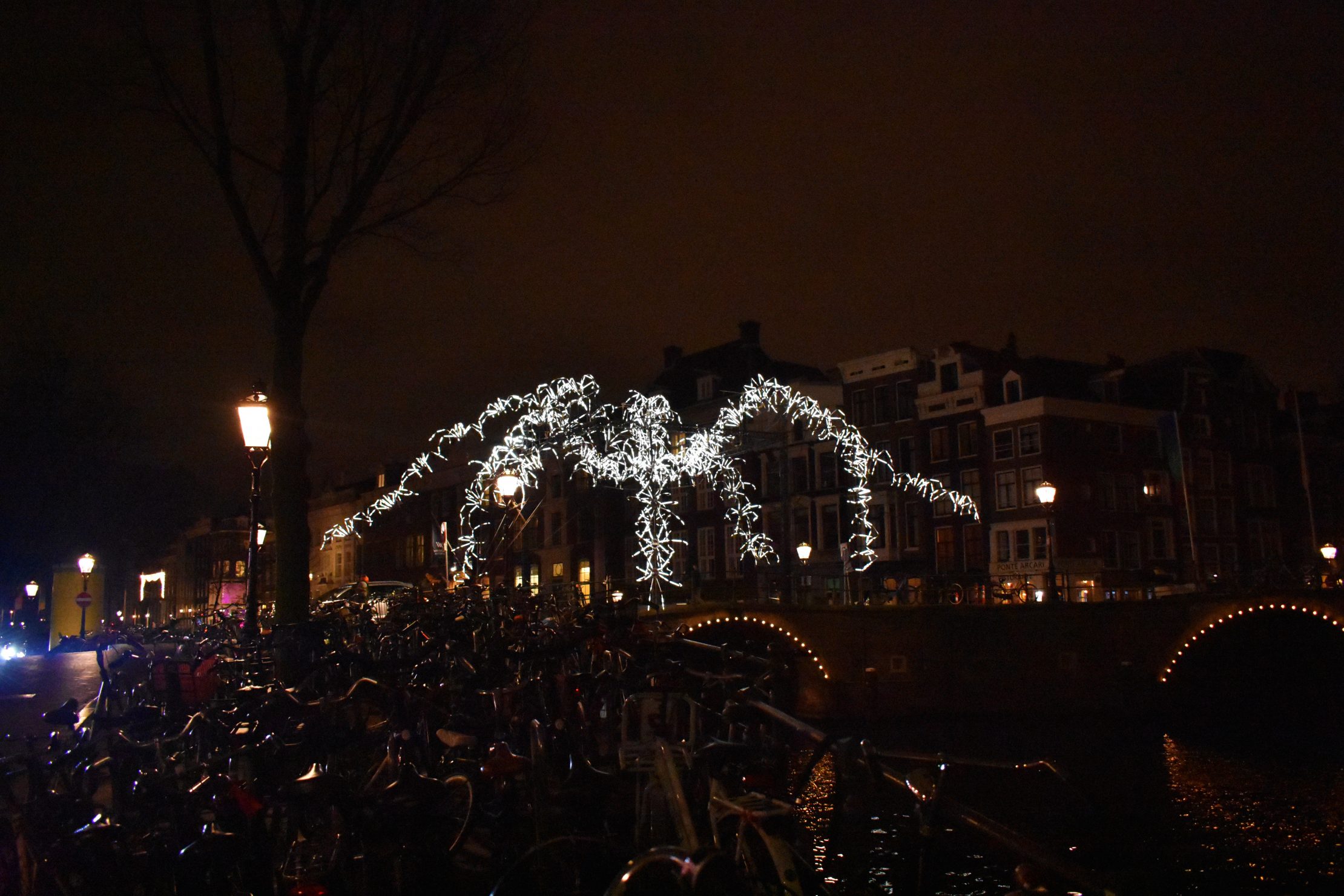 The Amsterdam Light Festival 2019/20 is an almost 2-month long event and it will be held from 28 November 2019 to 19 January 2020.
It is already the 8th edition of the Festival. The theme of the 2019/20 edition is "DISRUPT!".
The artworks are illuminated only in the evening: daily, for all the duration of the festival, from 5 p.m. to 11 p.m. On New Year's Eve 2019/20 the artworks will be illuminated for a shorter time: from 5 p.m. to 8 p.m.
The Best Cities in Europe for New Year's Eve 2019/20 – Unique & Exciting!
Where is Amsterdam Light Festival?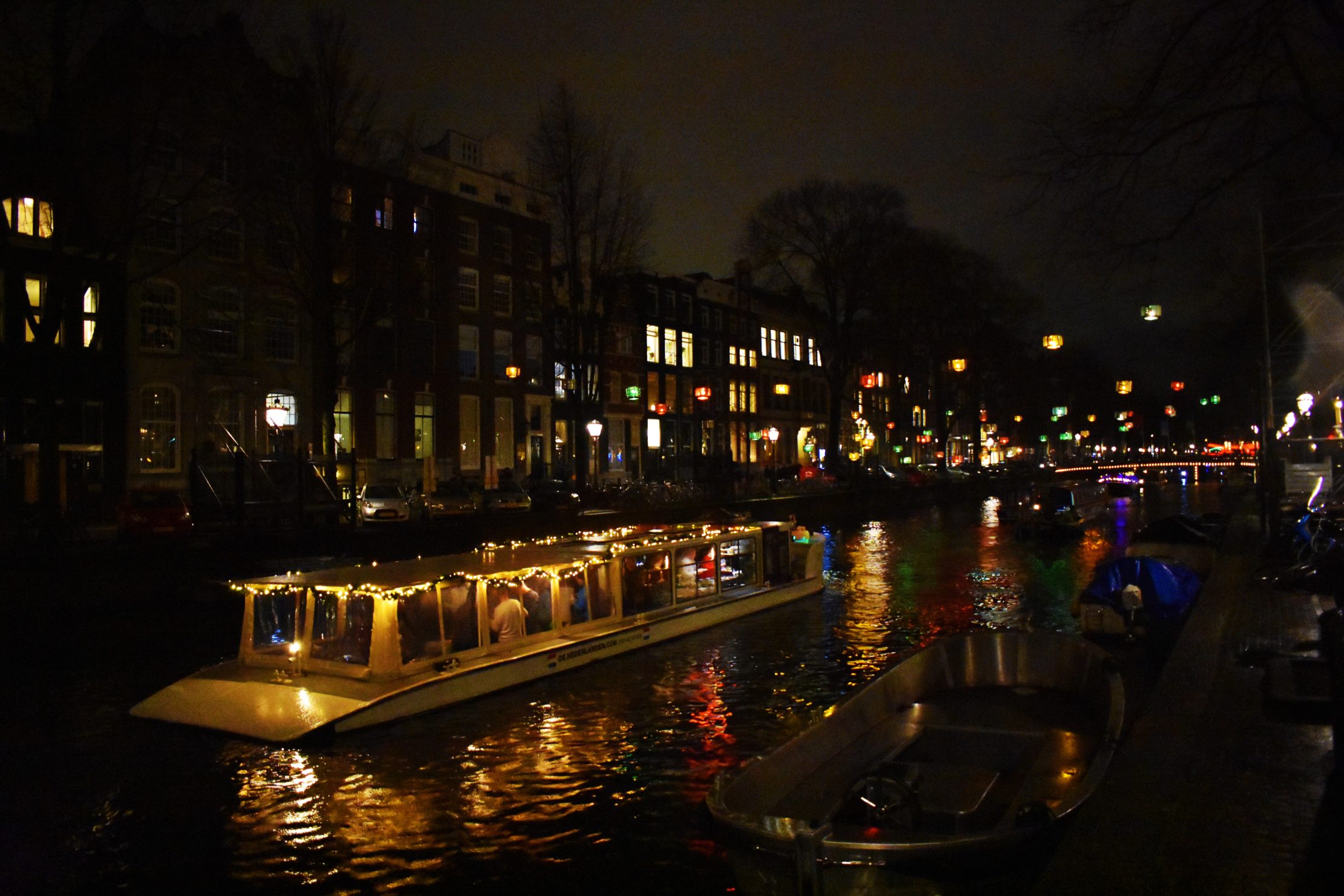 Amsterdam Light Festival 2019/20 has a completely new route, different than previous years. It includes the following canals:
Oosterdok,
Oudeschans,
Amstel,
Nieuwe Keizersgracht,
Plantage Muidergracht,
Entrepotdok.
You can walk around all these canals, following the light installations, and coming back to the starting point.
Is Amsterdam Light Festival for free?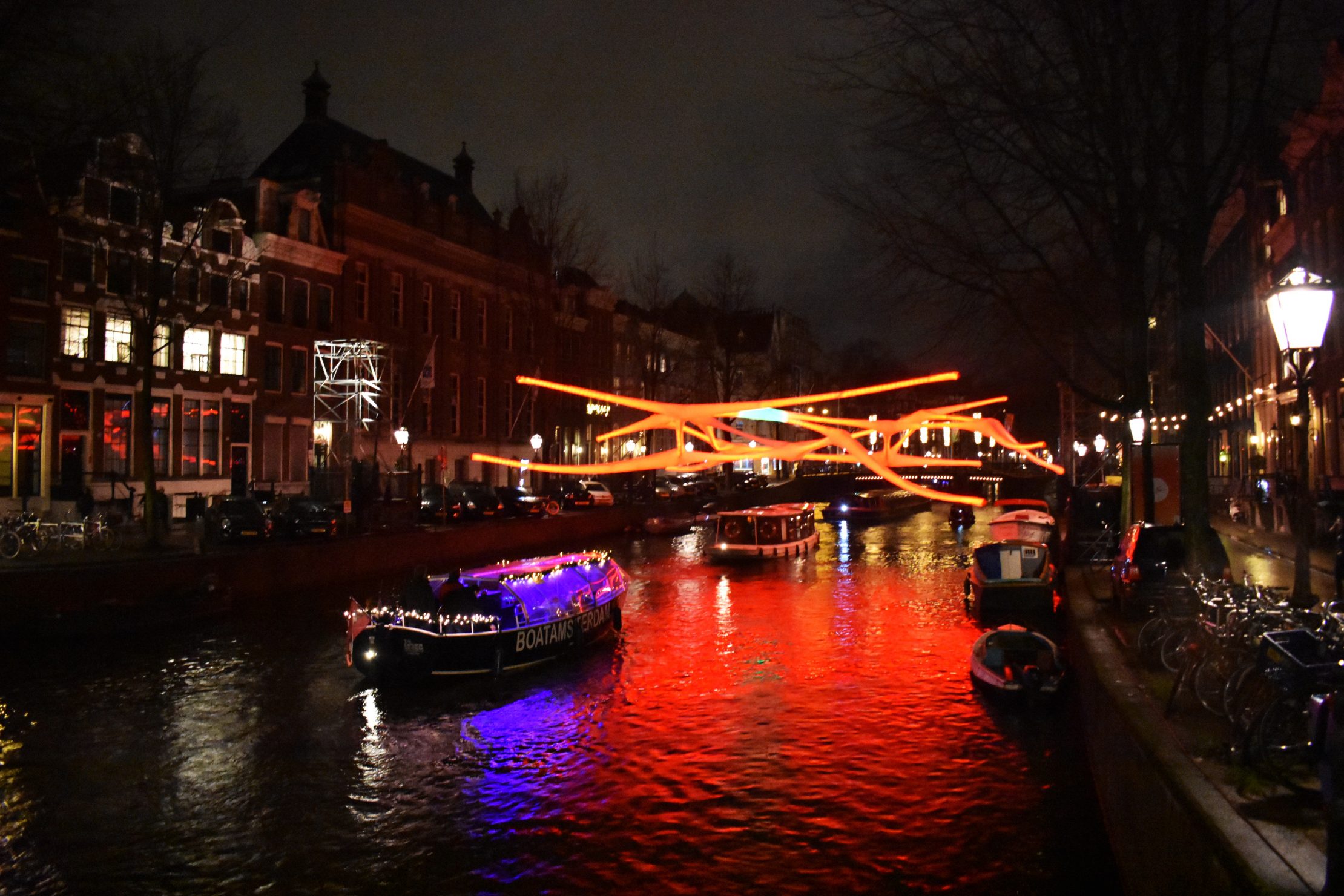 Yes – it's completely free! It's a series of art installations along the canals in the central part of Amsterdam, so all you need to see it is to go for a walk in the evening, admiring the installations. It is quite romantic, as the canals apart from the art are dimly lit!
However, the most exciting way to enjoy the Amsterdam Light Festival 2019/20 is the boat tour, and it's really cheap if you book in advance, starting from EUR 19,5:
Amsterdam Light Festival Photo Gallery
Last year the theme was the quote from scientist Marshall McLuhan – "The Medium is the Message". See the photo gallery of the art of Amsterdam Light Festival!